BVM welcomes Dave Malchione Jr. to our
prestigious team of field reps.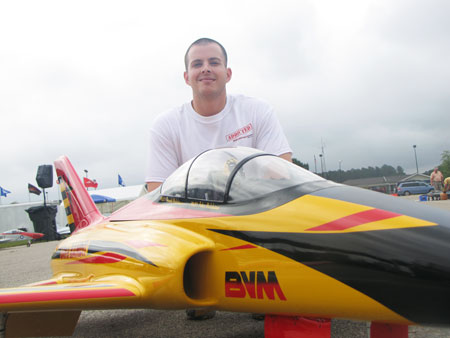 Dave Malchione Jr. - BVM Rep.
Another experienced jet modeler and pilot joins the BVM team. Dave Jr. is a 3rd generation "Malchione" modeler and will be very instrumental helping BVM customers have success with jets.
email: mal1121@mac.com
phone: 484-886-1596
Contact Us
All graphics, photos, and text Copyright 2012 BVM, Inc.
Use of graphics or photos without written permission from BVM is strictly prohibited.