Skymaster F-104G Success Packs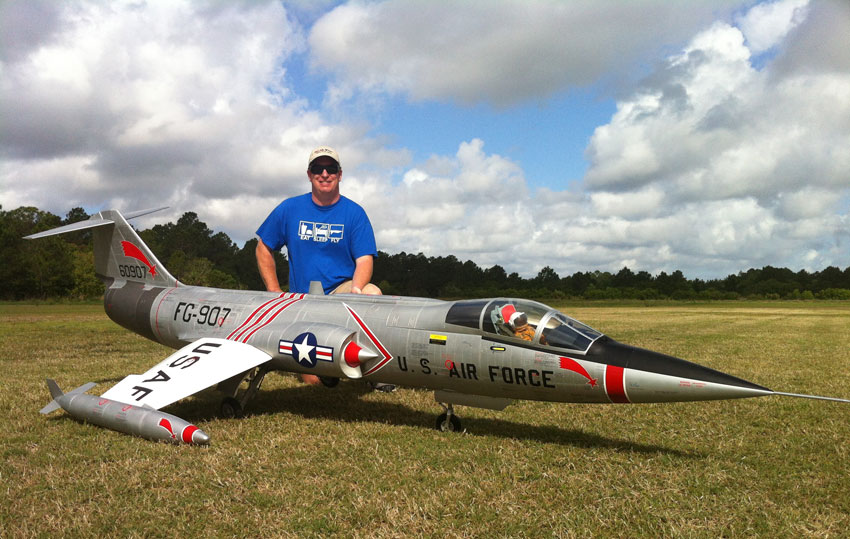 The Lockheed F-104 Starfighter is a single-engine, high-performance, supersonic interceptor aircraft originally developed for the United States Air Force (USAF) by Lockheed. One of the Century Series of aircraft, it served with the USAF from 1958 until 1969, and continued with Air National Guard units until it was phased out in 1975.
Skymaster has captured the Starfighter's unique qualities in 1/5th scale. Leading edge slats, speed brakes, and hydraulically lifted main landing gear are just a few of the features that set this model apart from other scale jets.
BVM has documented the construction of the Skymaster F-104G. Success Packs can be purchased along with the 50+ page assembly manual. BVM offers the packs in the groups shown below.
BVM F-104G 1:5 scale Supplementary Parts
click on images to enlarge
F-104 Hardware Group 1
part # PA-SR-6050


includes - Laser and Router cut plywood mounting board, etc. that allow a very orderly radio, fuel system, and engine components installation. The hardware package includes USA linkages, screws, nuts, bolts, and threaded rods. The 51 page photo enhanced BVM manual helps you get it all together.

$294.95

Skymaster Fuel System - 1 Tank
part # PA-SR-6017

includes - U.A.T., BVM tank fittings, and fuel tubing


$109.95

F-104 Air System Group 3
part # PA-SR-6057

includes - Smooth Stop II, HiFlow Retract Valves, BVM tank fittings, vent fittings, and tubing.

$535.50

F-104 Slat Horn Option
part # PA-SR-6054

$34.95
Contact Us
All graphics, photos, and text Copyright 2013 BVM, Inc.
Use of graphics or photos without written permission from BVM is strictly prohibited.