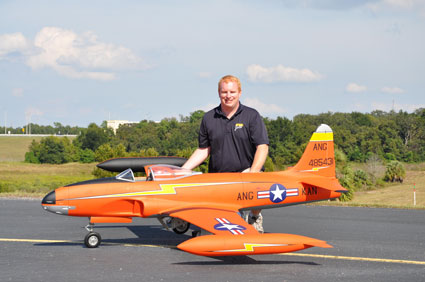 F-80
Supplemental Parts
by: BVM
Each time that BVM builds a Skymaster/Xtreme Jet for flight demonstration purposes, we create a supplemental instruction manual and parts. After we test fly the model multiple times and we are sure of its air worthiness and practical function, we offer these "BVM Added Value" kits. The Skymaster F-80 is an excellent flying, easy landing, extremely easy to see (in the air) model jet.
Group 1

Includes - laser cut mounting trays for organized radio, fuel system, and air system install. Hardware package includes - American threaded hardware. The thorough 36 page manual makes assembly easy.

$206.92

Group 2

Includes - pneumatic valves, Smooth Stop, air tubing, gauges, and connectors to operate speed brake, wheels brakes, landing gear, and doors.

$560.92

Group 3

Includes - BVM U.A.T., BVM fuel fittings, and tubing

$114.35
Contact Us
All graphics, photos, and text Copyright 2012 BVM, Inc.
Use of graphics or photos without written permission from BVM is strictly prohibited.