Specifications

Recommended for use with:
Turbine - 13 - 17 Lbs Electric - EVF 10S Fan Unit

Length:
Wingspan:
Weight:
60"
63"
17 Lbs
Channels Required:
Gyro:
12
Optional
.
Special Features Installed

Landing Gear w/Trailing Link Struts and Air System

Digital High Voltage Metal Gear Train

Servo Extensions and Linkage Rods

Door Valve

Fuel System

Doublewall Stainless Steel Thrust Tube

BVM Air Fill Valve
Items Needed To Complete:
Electric Version
BVM # E1300-85 - EVF3 10S Fan Unit

BVM # TP6600-10SR70SD - ThunderPower 10S Battery Set

BVM# E1000-22 - Power Plug 2
(2) BVM # TP2000-2SPXRX - ThunderPower RX 2000mAh 2-Cell/2S 7.4V
BVM # SPMAR9030T - Spektrum 9 Channel Receiver
BVM #VJ-SPMXP8000 - Spektrum X-Plus 8 Expansion Module
Turbine Version
13 - 17 Lb Turbine
Call BVM for combo pricing.
BVM # 5732 - MGA Pilot

Optional Gyro
NOTE: BVM prototype was flown without a Gyro.
Of course, a properly set-up Gyro smoothes things out especially in the wind.

#V-DA-BD-CORTEXPRO Bavarian Demon Cortex Pro $299.00
List of Adhesives/Lubricants: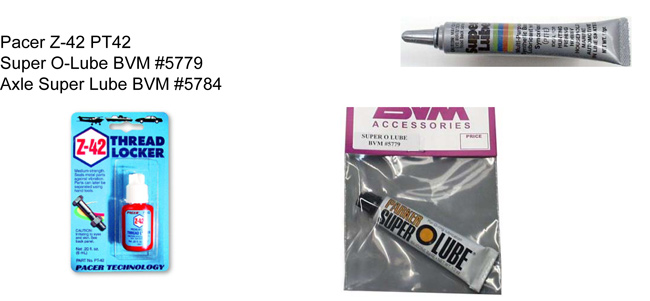 HeatShield BVM #PA-MA-1940
For Turbine Version

BVM Dry Lube BVM #1947