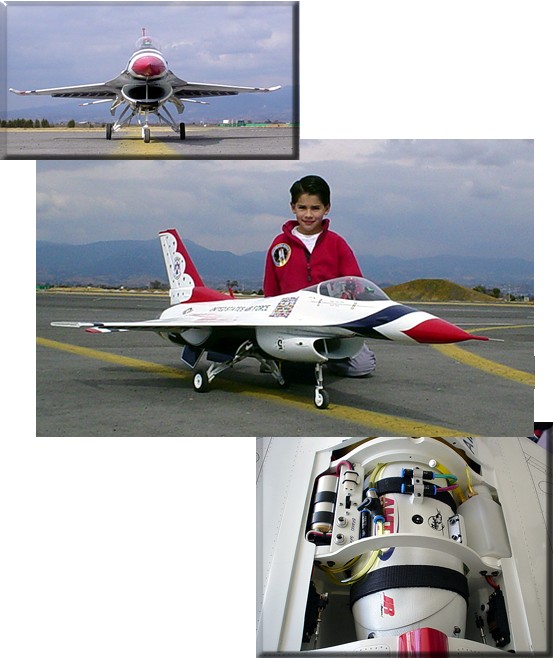 Luis Audomaro García Ceja of Mexico City finished his turbine F-16 in the Thunderbirds scheme and is using an AMT AT-180 for power. Luis's nine year old son Francisco is kneeling next to the model.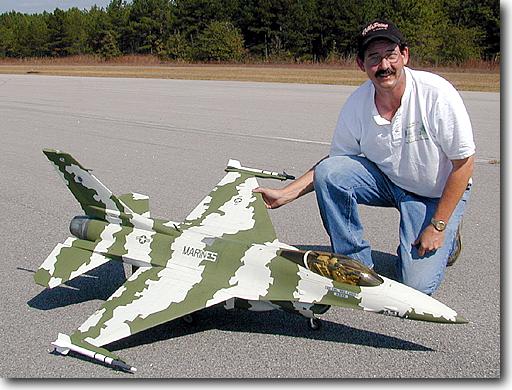 Gordon Dickens modified his BVM F-16 to accept a JetCat P-80. His unique paint scheme is based on a rare Marines F-16.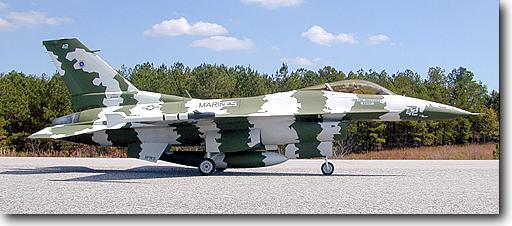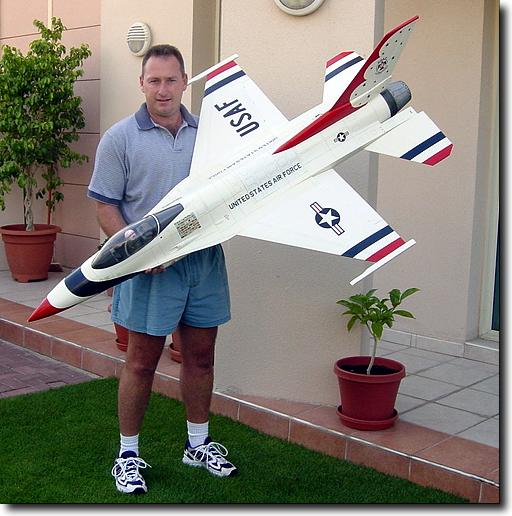 Darryl Tarr is from Dubai, and a Captain with Emirates Airlines flying a Boeing 777. He has placed 1st in the Zimbabwean Nationals with his BVM F-16 powered by a BVM .91/Viojett combination.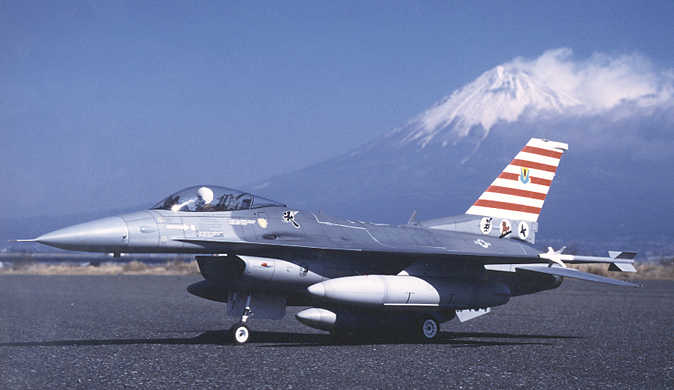 Tom Robertson built it and flew it for 2 seasons. Tanks and missiles are BVM accessories. Mr. Takashi Komuro now owns it and took this super photo with Mt. Fujiyama in the background.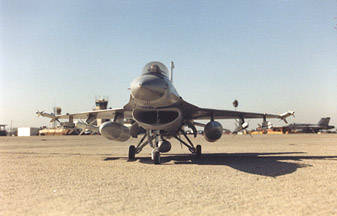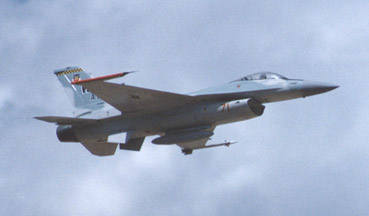 On the ground at El Toro Marine Corp Air Station or in flight, the Aggressor Fulcrum scheme Falcon is all business. Every novice wants one but the BVM F-16 with Viojett/BVM .91 power is for the more advanced flyer. Engine experience and crosswind landing technique are a must.
| | |
| --- | --- |
| | This F-16 sports the latest Aggressor scheme in light blue, dark blue and tan. The model won 3 awards at the "Best in the West" for builder, John Redman and owner, Joe Costello. |