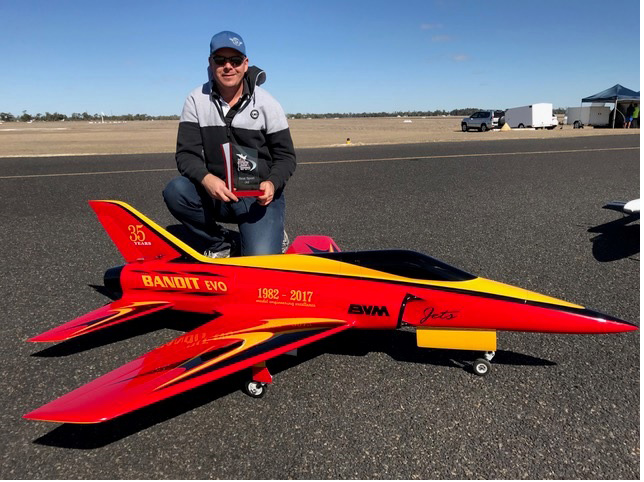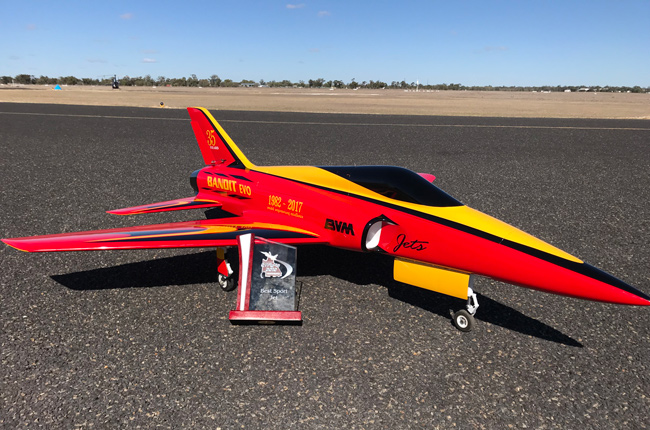 Adam Goulding from Australia with his award winning Bandit EVO. Adam took home the
"Best Sport Jet" award at the Queensland Turbine Flyers Association Annual Fly In.
Contact Us
All graphics, photos, and text Copyright 2018 BVM, Inc.
Use of graphics or photos without written permission from BVM is strictly prohibited.