Customer Hotshots
click on images to enlarge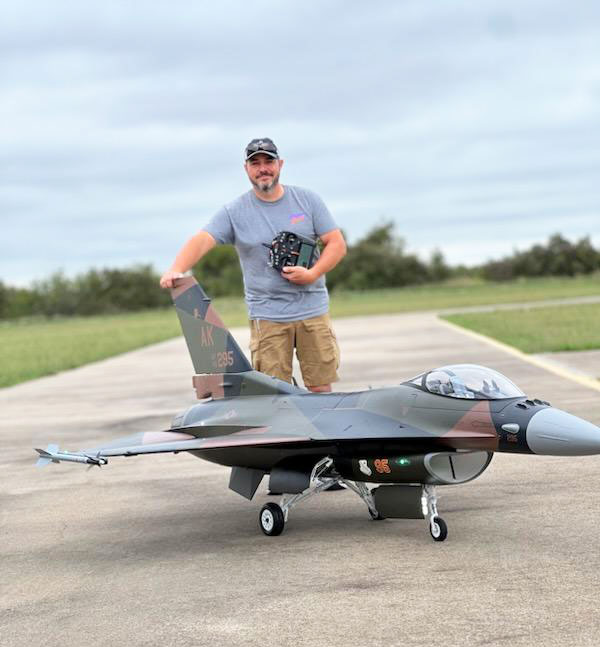 Maiden day for the BVM Jets 1/5th F16 went fantastic. Just 2-3 clicks of trim.... It was a little too blustery to add all of the ordinance but that'll be soon. The K260 is more than enough thrust.

Andy Davis
---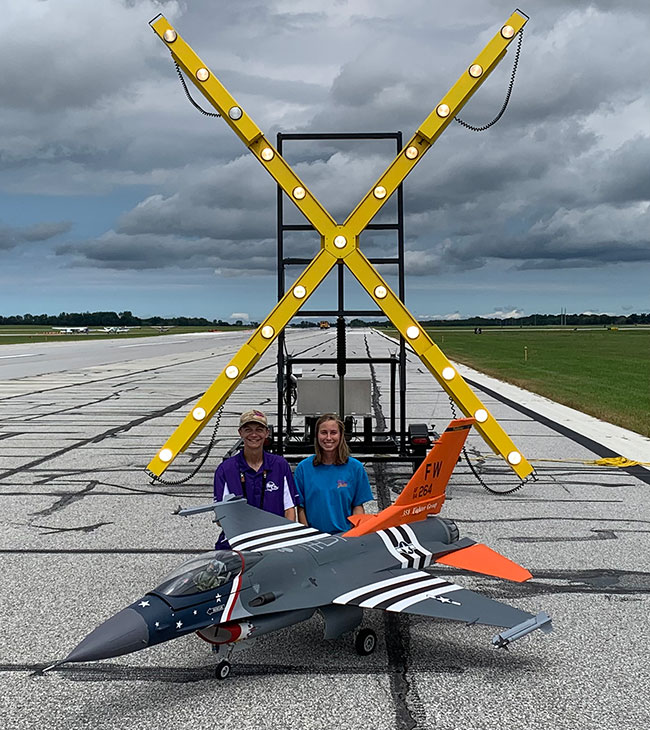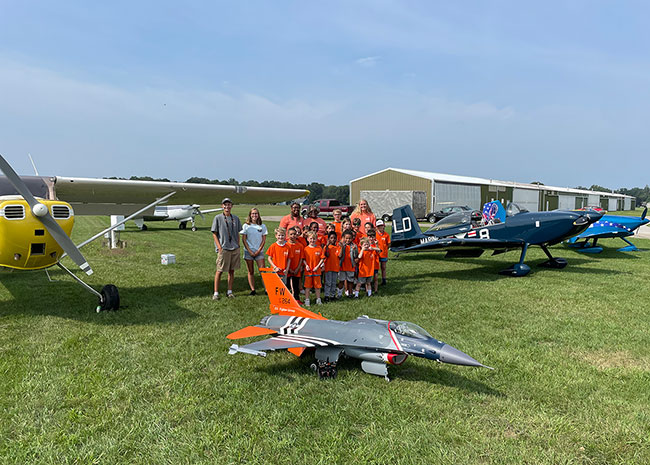 Good Afternoon Heather,

Last week, my local full scale airport had the opportunity to host a field trip for a day care center to come and learn about aviation. I pulled out a couple of the airplanes on the field as well as put up a demonstration with my F-16. It performed flawless as always! I think the kids, who were aged 6-12, enjoyed my demonstration more than getting into one of our full scale airplanes!

A couple days later, I also had the opportunity to fly at the South Bend International Airport for the 2nd year to demonstrate model airplanes. Once again, the crowd went wild. Approximately 1,200 people came out to watch. I had lots of questions form little kids all the way to their parents. A couple people asked about BVM as well!

I recruited one of my students that I am teaching to fly full scale to help with both of the events. This was Lauren's first time spotting for me as well and she did great! She also learned a lot about how a jet works and how to prepare it for a flight. I couldn't have done either without her!



Thanks,
Brady Ornat
---
Hi Patty,

Wanted to share a few photos from Jets Over Kentucky of the 1/5 F-16 I bought from BVM. This Black Panther color scheme turned out really great, happy the factory could make this paint livery a reality! The paint details they included to the tail are very impressive. It got a lot of positive comments at Jets Over Kentucky. Really pleased with how the plane is flying and quality so far. The Kingtech 260g4+ I bought from you has been a good match with power and reliability.

Photos were taken by Rege Hall and Jacob Rutledge.



Best Regards,
Ryan Jones
---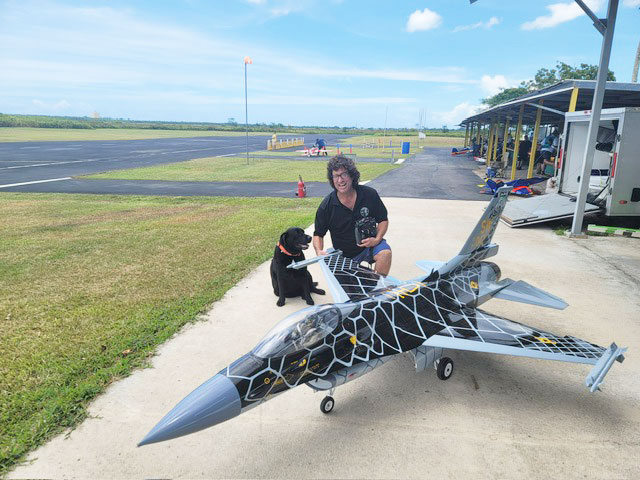 Juan Vidal from Puerto Rico is all smiles after the maiden with his new BVM F-16 1:5 in the Venom scheme. This F-16 is powered by a KingTech KT-235 G4 and a Spectrum radio.
---
Heather,

I wanted to share with you some pictures from this past weekend. I was asked if I could do a R/C demonstration at a full scale airshow in my hometown. I of course said yes! The 1/5 F-16 was a crowd pleaser! I think they enjoyed seeing that fly more than the WWII warbirds and aerobatic performers! I answered many questions about the airplane.

This particular airshow was special to me as well because this is the first airshow I participated in with my family's full scale T-6 Texan. The crowd was very impressed with my flying for our full scale formation flight as well as my demonstration. Here are the two airplanes I flew this weekend as well as some pictures of our formation flying.

Sincerely,

Brady Ornat

---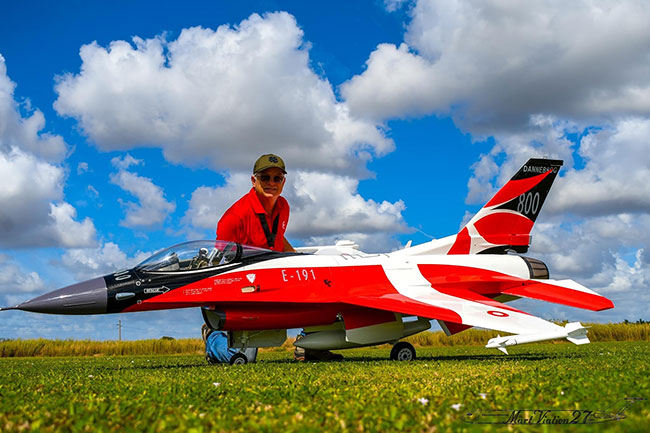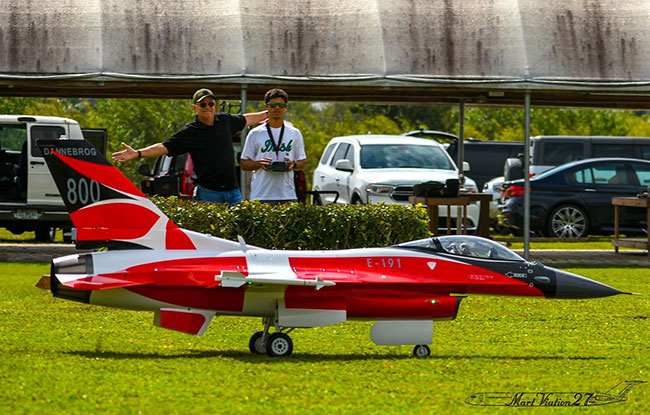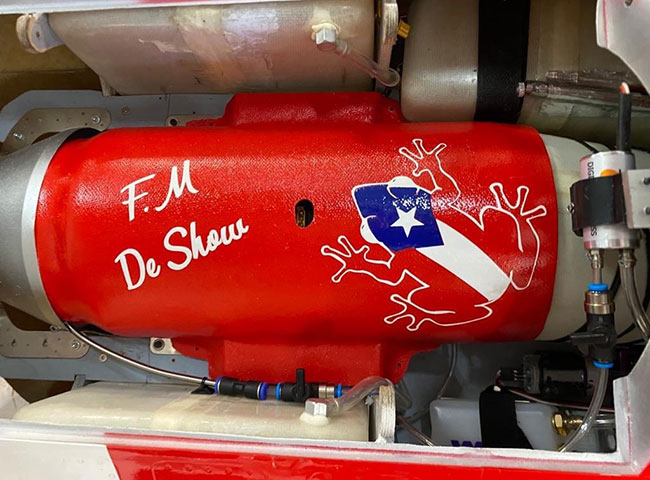 The second F-16 1/5 Flies !

Patty, here are some pictures of the new BVM F-16 1/5 scale in the Danish Scheme. Another Winner!

As usual, my son Ricardo got some stick time with it! This one is in FL for now and Marvin Alvarez did an outstanding job helping us get it ready. As usual, the interior turbine cover shows his uniqueness!

Thank the BVM team for the continual support of our spectacular hobby for the last 30 years !! You guys ROCK !

Frankie Mirandes
San Juan Puerto Rico
---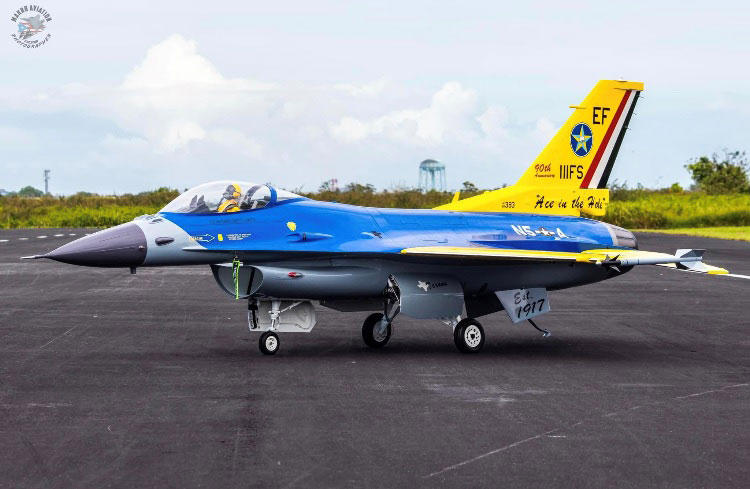 Hello Heather,
Happy New Year 🎆. What an impressive machine, it flies so good that you will regret not having one! 😁👌💪👍
*Jeti 16Ch G2 radio, Jets-Munt 250, Smooth Flight 16 and Pulse Batteries.
From Puerto Rico 🇵🇷
Osvaldo Pavón
---
From: Michael Sarysz
Sent: Thursday, August 11, 2022 8:05 AM
To: Patty <patty@bvmjets.com>
Subject: SARYSZ - F-16 VIPER MAIDEN COMPLETE
Hi Patty!
Just wanted to update you! The maiden of my Fantasy Belgium Scheme 1/5 Scale F-16 was flawless. It flew like it was the 10th flight, not a typical maiden. The rates and CG were perfect as specified from the manual. I have mine powered by the AMT Olympus HP turbine, guided by a Spektrum DX20 with a cortex pro for stability.
All else stock included with the PNP. It is an amazing flying jet and I am so proud to be flying it!
Thank you again!
Best,
Michael Sarysz
BVM Jets
---
Patty, Rob, and Heather,

Here's a pic of my 1/5 F-16. It has a Swiwin 240 for power, and is guided by an IX20SE. I absolutely love the airplane. It is by far, the best flying scale airplane I have ever owned. Thank you so much for offering such world class airplanes, and providing some of the best support in the business! I'm grateful.



Erik Rudjord
---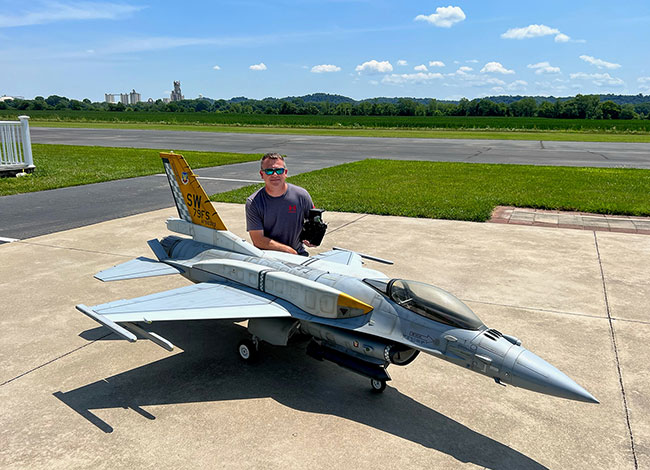 From: SETH BROWN
Sent: Monday, July 4, 2022 9:46 PM
To: Patty <patty@bvmjets.com>
Subject: F-16 maiden

Hi Patty,

I finally got to fly my 1/5 F-16 project I have been working on. Flew perfect with no trim needed! Look forward to flying it at KY.



Seth
---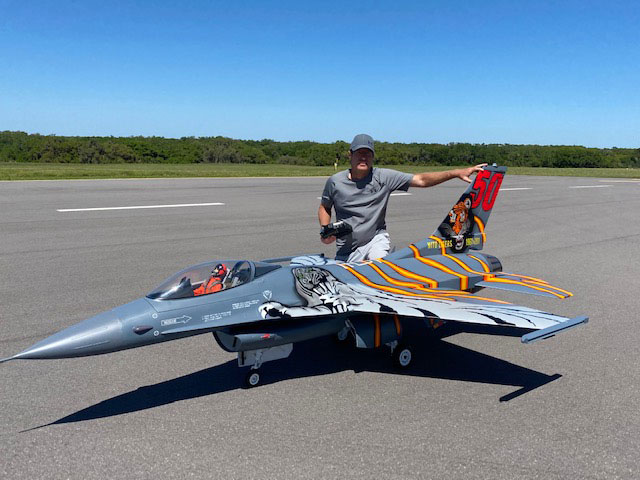 Dave Davis from Sarasota, Florida with his new 1:5 F-16.
---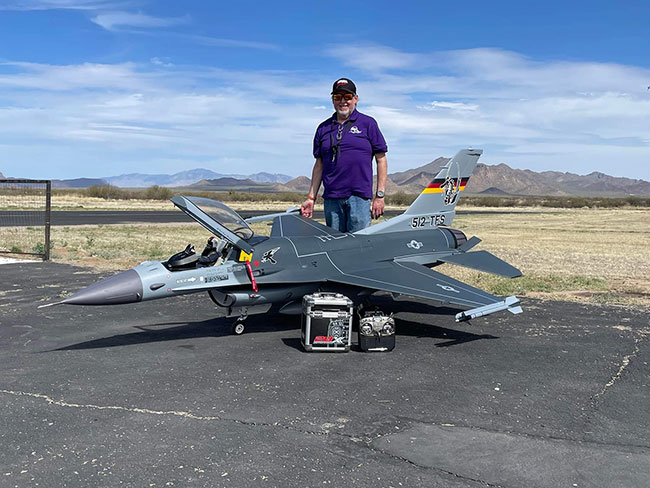 Kelly Rohrbach from Montana with his new 1:5 F-16. He is using a JR28X for a solid link, the "BEAST" Swiwin 300 for power and a Cortex Pro to smooth out the bumpy air. Kelly says "Airplane Flies Amazing!!!! We logged 12 flights at the Tucson Jets event including the maiden!".
---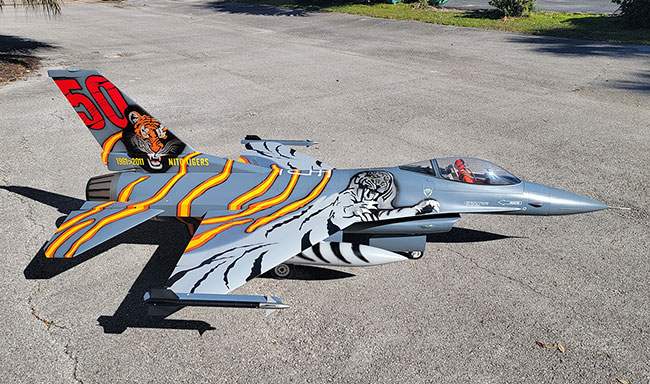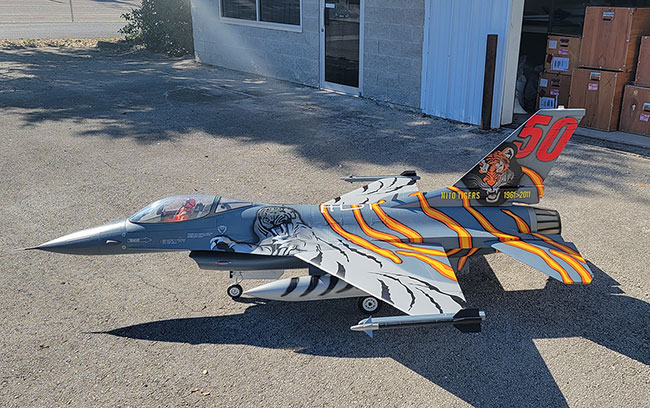 Bruce Pennington from North Dakota recently visited BVM to take delivery of his new F-16 1:5 scale.
He is very happy with the scheme and can't wait to maiden it at Florida Jets 2022.
---
Chris Zonio with his BVM F-16 1:5 scale is ThunderBird's approved at the Greater Binghamton Airshow.
2021 Greater Binghamton Airshow - Chris Zonio's Thunderbird F-16 - YouTube
---

From: Scott Yow
Sent: Monday, June 14, 2021 11:16 AM
To: Rob Lynch; Patty
Subject: Warbirds over Roseville event

A win for BVM ;)

Took the 1/5 scale F-16 to the Warbirds over Roseville event this weekend.. 1/5 F-16 took first place :)

Andre Torres had spent time helping put additional detail, weathering streaks, etc which made all of the small details, rivets, etc pop.. it was well received!

Aircraft flew amazing! Many thanks for all the hard work which goes into these amazing models you provide!

—Scott Yow
---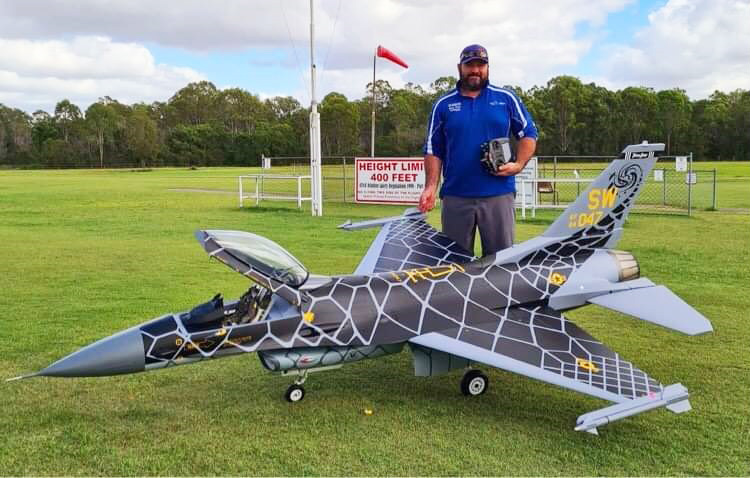 Tyson Dodd from LDU Aerosports in Australia is very happy with his BVM F-16 1:5 in the Venom scheme.
---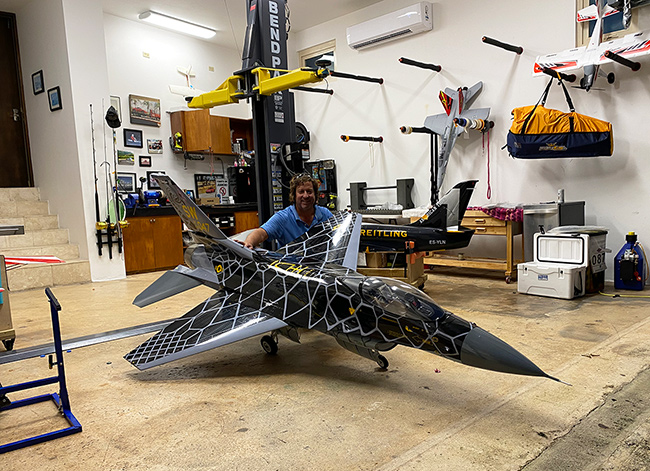 Juan Vidal from Guaynabo, Puerto Rico with his F-16 1:5 scale Venom scheme.
---
---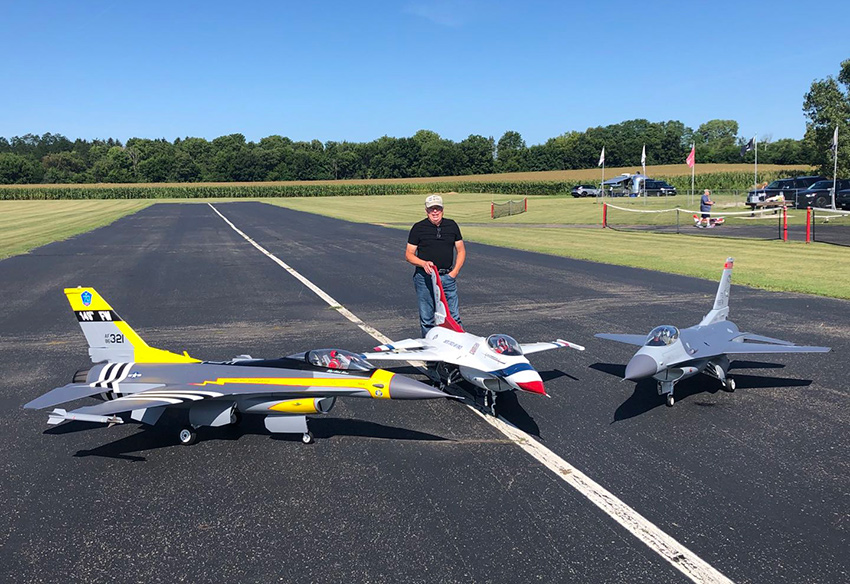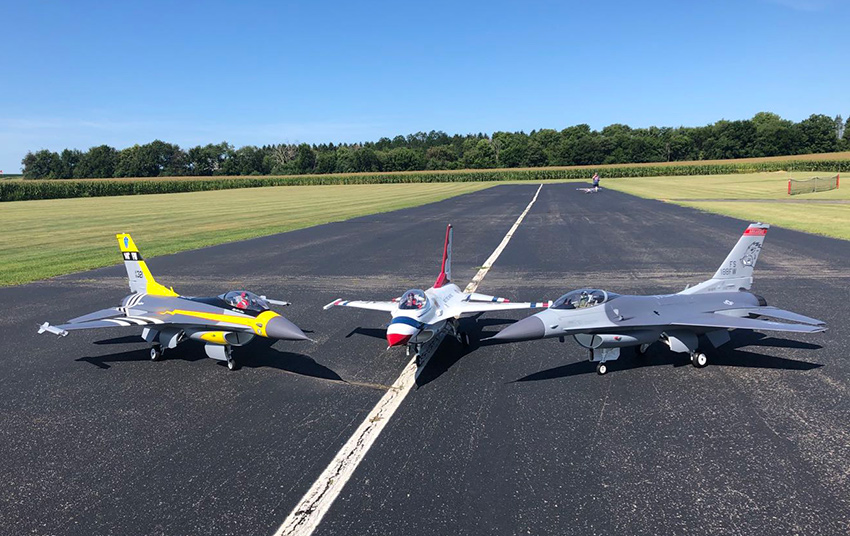 David Murray from St. Charles, IL with his BVM F-16's.
David says; "One F-16... Good Two... Better... Three..... Priceless!"
---
Brian Blois with his F-16 1:5 scale. This model is powered by an EvoJet 220neo which flies the airplane perfectly while keeping the airframe as light as possible. Guided by SpektrumRC equipment, DX20, AS300 AS3X flight stabilization, AR20310T Powersafe RX and Smart RX and Turbine batteries.
---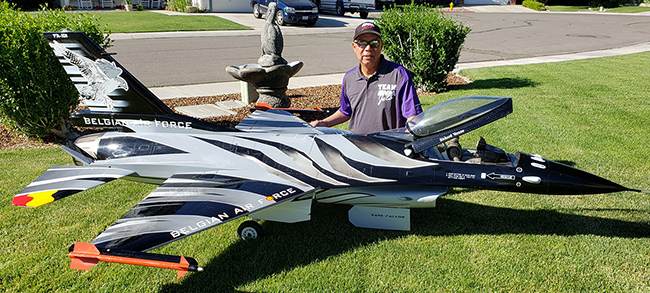 Hi Heather and Patty,

Here is a picture of my Dark Falcon F-16 1:5 Scale. It has 10 flights now and the more I fly it, the more I love it. It flies like a well trimmed Pattern model.
Richard Verano
---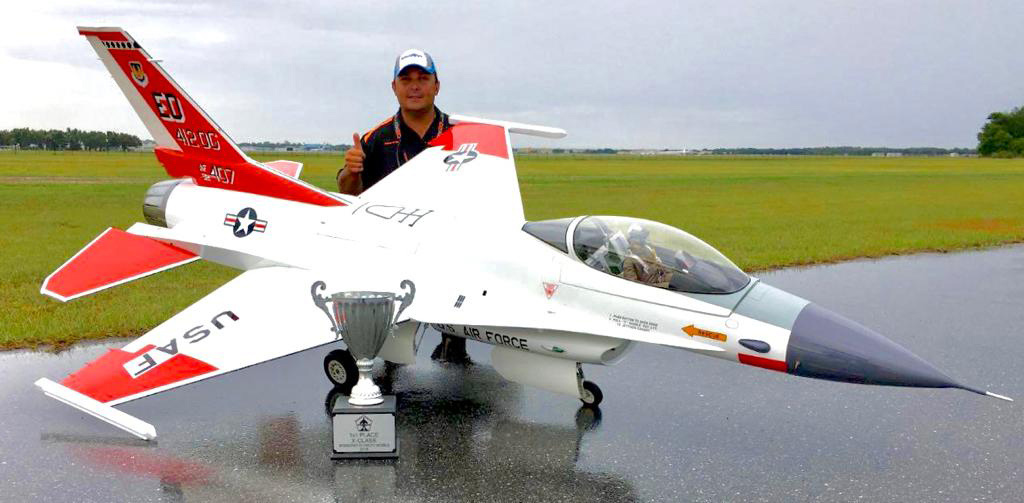 Congratulations to Franco Di Maurio for getting it done two years in row.
1st place Xclass at Top Gun 18 and 19 with these BVM 1/5th F16s.
---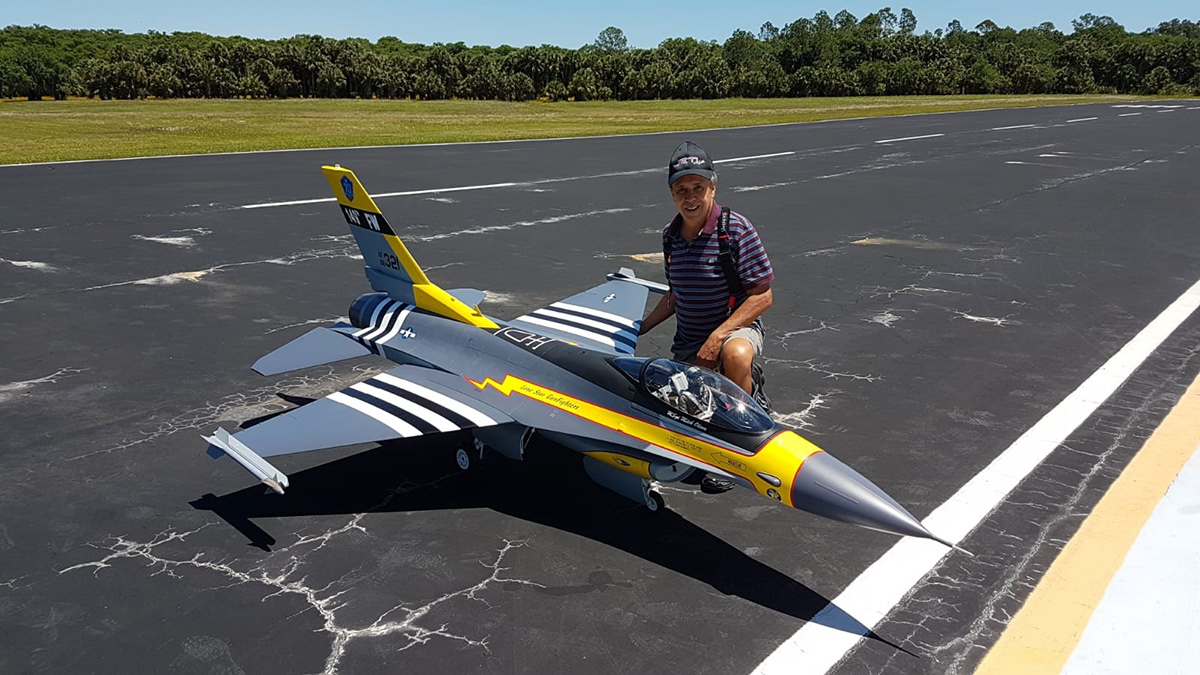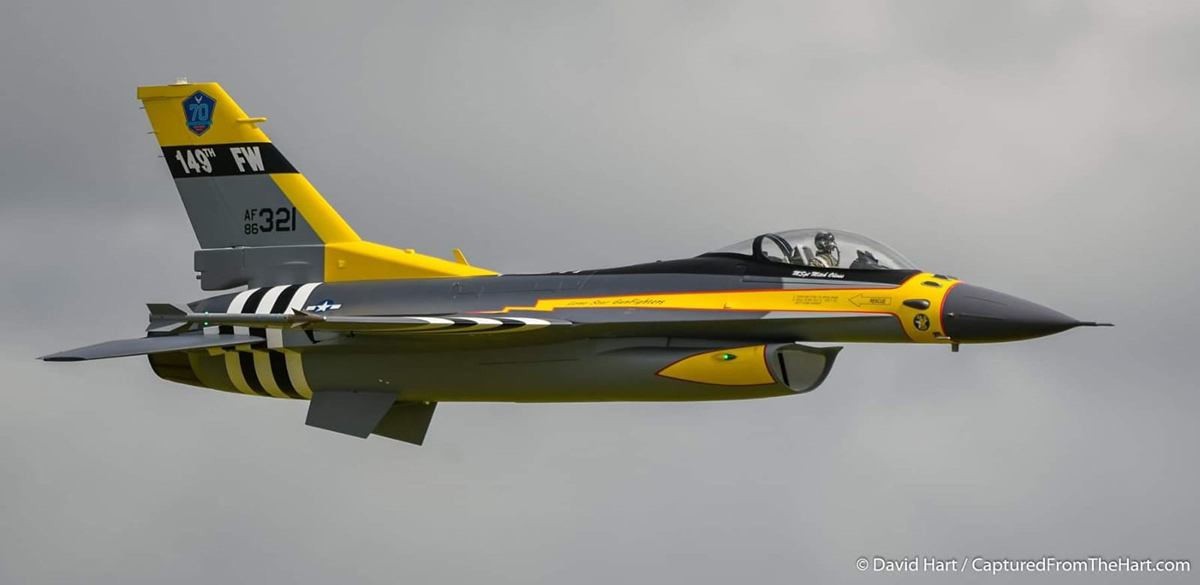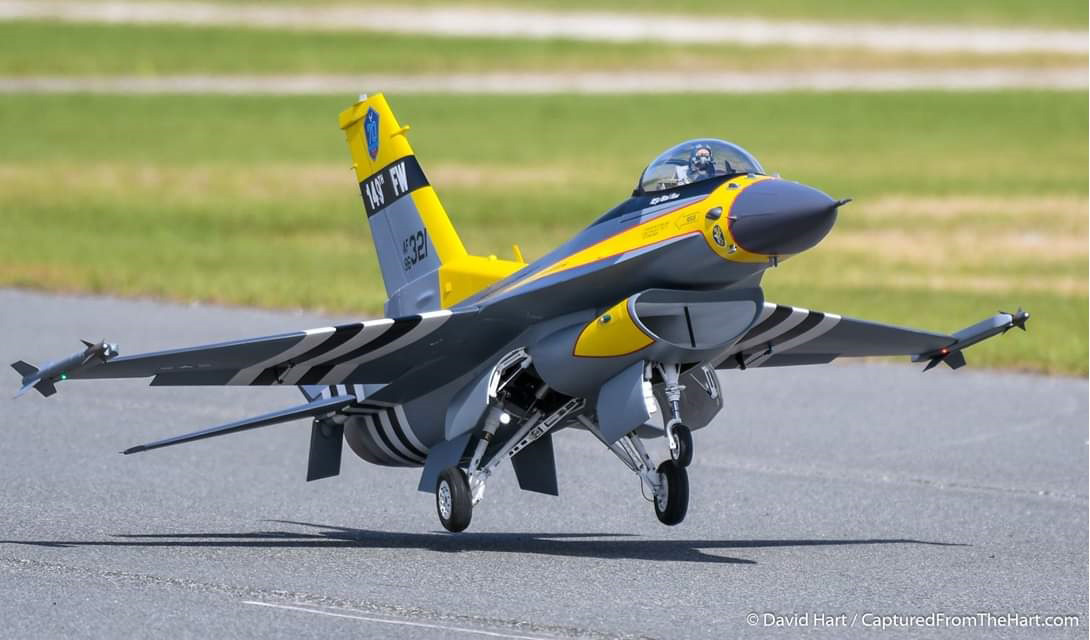 Eduardo Esteves with his BVM F-16 1:5 scale Texas Retro Thunderbolt scheme.
Guided with a Jeti radio and powered by KingTech.
---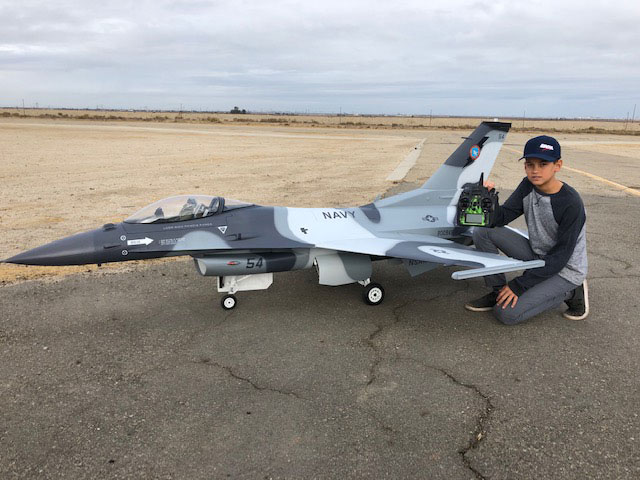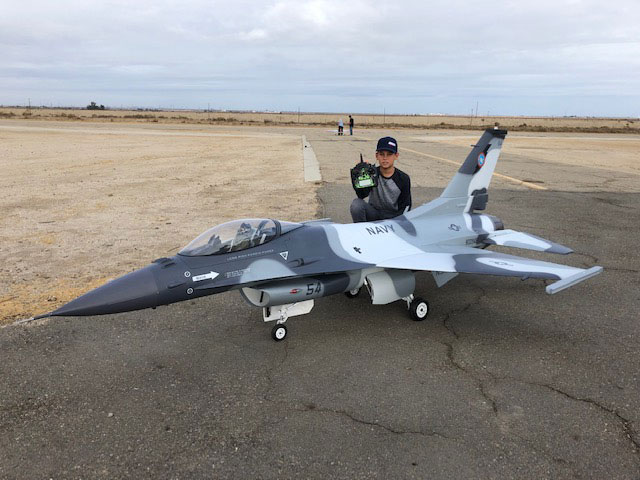 Patty,

Big thanks to BVM and the West Coast "Jet Mafia" with helping 13 year old Tyler Pandis get his incredible BVM F-16 maidened today. Special thanks to Doug Anderson and Russel Stift for helping the next generation discover the passion for flight.


Respectfully
LCDR Pandis
---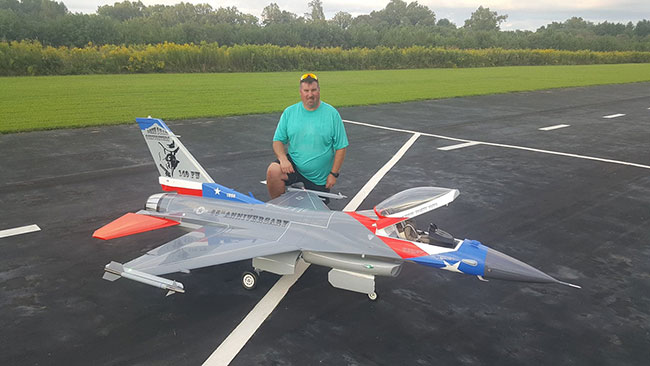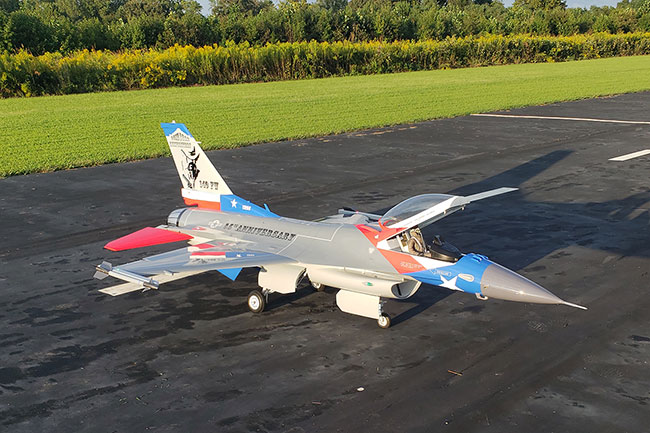 Patty,

Just wanted to let you know that I was able to finish and fly the F-16 1:5 scale. Fantastic flying plane. Very happy with it.

Thanks for all of the help!


Archie Stafford

---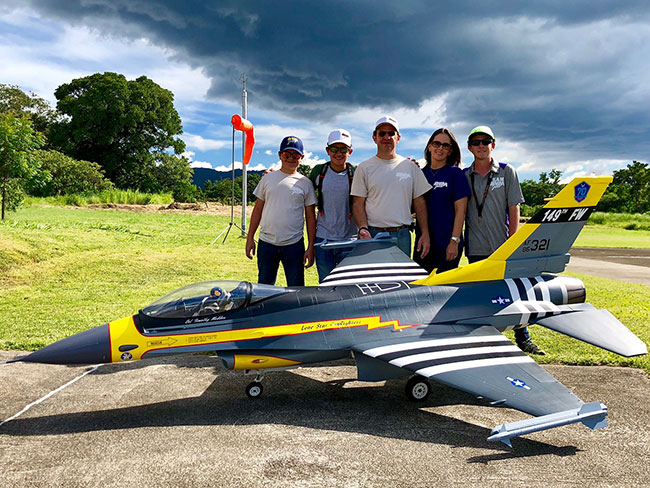 BVM Family!
(L-R) Federico, Jose, Jimmy, Bessie, and Jimmy Jr. Safie

Hello BVM Guys and Girls,
I wanted to share this family photo from Saturday. The BVM F-16 1:5 was maidened and everything is perfect! Thanks for this super model! Everybody loved the scheme and the flying characteristics are impressive! The BVM F-16 1:5 is powered by a JetCentral Mammoth SE with a Spektrum radio and a Cortex Pro gyro.
Jimmy Safie
---
Brad Hughes and his new 1:5 PNP F-16 sporting the Portuguese Armed Forces scheme. EvoJet 220 for power and guided by a Spektrum radio.
---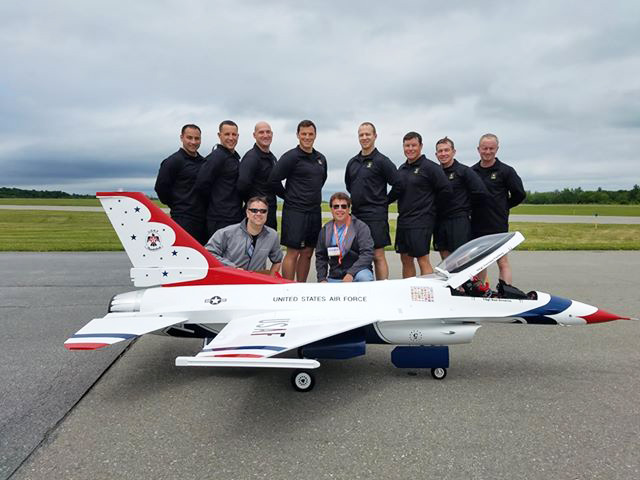 Hi Patty, had a great time performing as a headliner at the Binghamton Airshow with my 1/5 scale F-16. The picture is myself on the right, my copilot Bryan Gembusia, and the Army Golden Knights.
---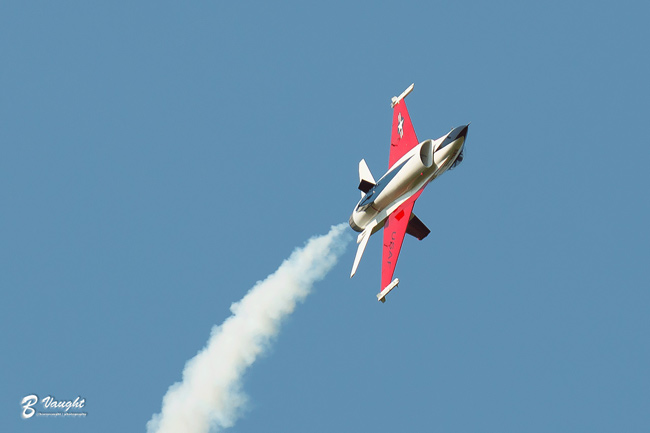 Andy Andrew from Little Rock, Arkansas sent in this great photo of his BVM F-16 1:5 PNP in the General Dynamics scheme. The F-16 is powered by a KingTech 310 with Spektrum guidance.
---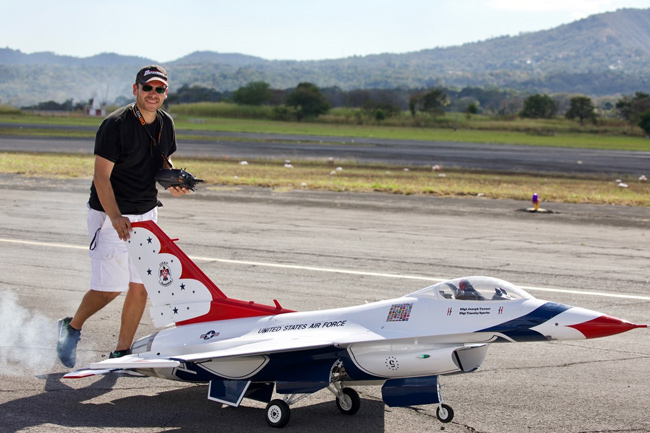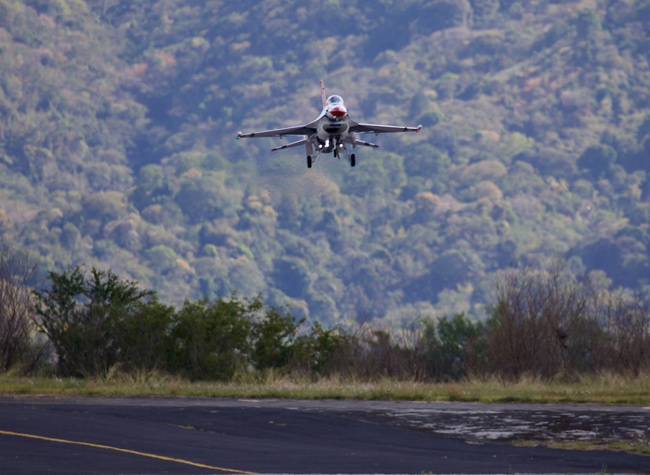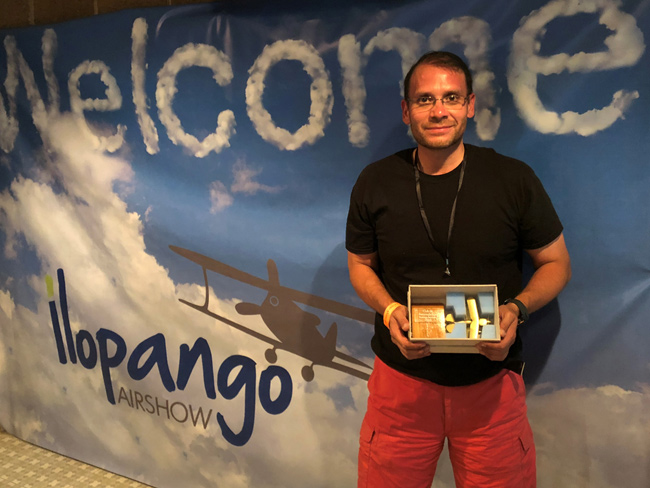 Dear Patty,

This past weekend Ilopango International Airshow 2018 was held in El Salvador for the 22nd consecutive year. This is an international full scale airplane show where even the Thunderbirds performed once in the past.

This year I was invited to perform and I participated with my trusty BVM 1:5th F16 in Thunderbirds' scheme.

I performed 6 times during the show, on two consecutive days with full capacity of spectators and it was a real success.

By the way it flew and the routine performed, many people thought that it was the full scale.

I was very honored to receive a recognition for my participation and extremely happy that it was with my beautiful F16, it was a pleasure as always to fly it.


Best regards,
Roberto Zelaya

---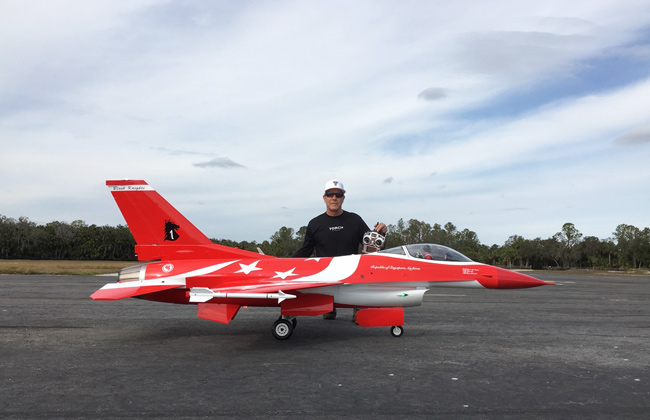 A Brilliant F-16
Louis Wellen's latest project is this BVM PNP 1/5th scale F-16 in the "Singapore Knights" scheme. It is powered by an EVOJet-220 and guided by a Spektrum 18X radio. Louis, who lives in Orlando, Fl. is enjoying a day of practice for the upcoming Florida Jets and Top Gun events.
Louis designs, promotes, and sells a line of super high quality eyewear "Torch Products".

Many of the "Area 51" pilots can vouch for the quality and service that "Torch" provides.
---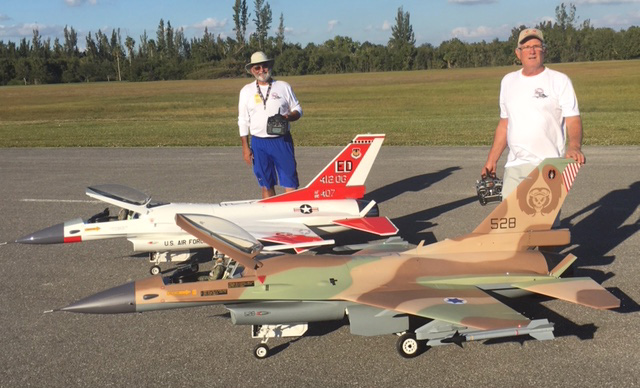 From: Ritch Holt
Sent: Saturday, January 13, 2018 2:41 PM
To: Patty
Subject: 1/5 scale F16 PNP
Hi Patty,
Sending a picture of Sal DiFloria with his 1/5 scale Edwards scheme and my 1/5 scale Israel scheme F16's at Markham Park. Amazing flying jets. Keep up the great work.
Regards,
Ritchie Holt
---
From: Joe Westrich
Sent: Sunday, October 22, 2017 11:05 AM
Subject: Maiden done on 1/5 F-16
Hey guys just wanted to let you know the maiden flight on my 1/5 F-16 went perfectly. I followed the instructions and addendum to the letter and had zero issues. 3 flights and got it dialed in. The landing and roll out is only about 200ft. Thanks to the support network..... Greg Arnette, Tim Redelman and Rob. Got all the info I needed.
---
From: Zonio, Chris
Sent: Tuesday, August 22, 2017 3:57 PM
To: Patty
Subject: F-16 Pictures

Hi Patty,
Here are some great pictures taken from one of our club members during our annual fun fly event at Chenango Bridge airport, located in upstate NY.

The BVM F-16 is a show stopper and is absolutely a joy to fly! The scale detail to realism, and size brings a "presence" while in the air.

Thanks to you and your team for the great support.

All my best,
Chris Zonio

---
From: James Safie
Sent: Monday, May 22, 2017 1:34 PM
To: Patty Generali; BVM
Subject: F16 Texas ANG 1:5
Patty / Bob / Rob / Kirby,
I wanted to share with you my experience of maiden Flight on Saturday. Great Plane, 3 clicks of up trim is all it needed! What a Wonderful product! Thanks for all the support!
Jet Central Mammouth, Spektrum DX18, 3e Gyro. Great Combination.
Got in 3 Flights, 6 Minutes each and the forward tank full, could easily get 1.5 more minutes.
Best Regards,
Jimmy Safie
---
From: Jeff Stubbs
Sent: Monday, April 24, 2017 8:47 AM
To: Patty Generali
Subject: Cool picture
Patty,
Here is a really cool picture I took Saturday at a war bird fly in of the BVM PNP F-16.
Thanks
Jeff Stubbs
---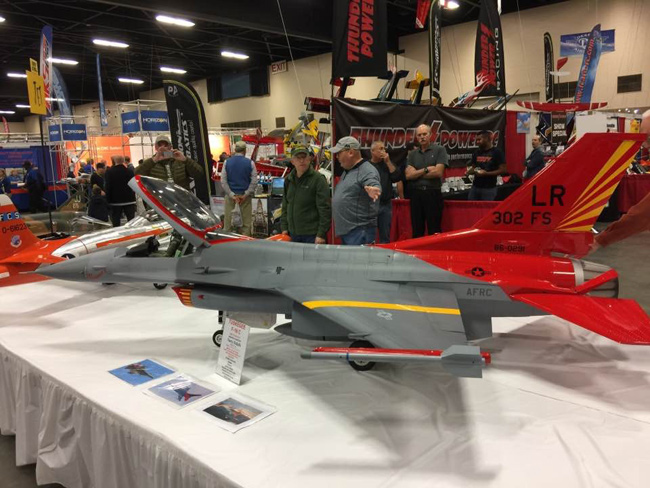 To: Patty and Bob
From: Terry Nitsch
Subject: Toledo Winner
Had a great time at Toledo winning the Jet Class with the new 1/5th scale F-16! I always like doing my own thing on any of these ARFs so I end up with an aircraft a bit different than the standard variety. This one was no exception.
I was looking for a paint scheme that was colorful but still rather military looking. This Tuskegee version from the Louisiana reserve unit fit the bill perfectly. I ordered the aircraft in a basic grey color and did my own paint job. I used PPG automotive paints for the project Such as DBC basecoat and Concept DCC single Stage paint for the Red areas. I also found a new flat clearcoat for most the model called "Flexed "N" Flat" DCU2060. It worked perfectly, and I would highly recommend this for flat paint schemes.
The aircraft is powered with the King Tec K210 and based on what I have heard, should fly great. Really looking forward to competing with this BVM product!

Terry Nitsch
---
From: Roberto Zelaya
Sent: Tuesday, March 28, 2017 3:21 PM
To: Patty Generali
Cc: Heather
Subject: BVM F16 PNP 1/5
Dear Patty,
It was a real pleasure to finally met you at Florida Jets 2017. Also it was great to met Heather as well. You make me feel really special and like part of BVM's family.
I would like to take this opportunity to share with you photos of the maiden day of my BVM F16 PNP 1/5, Aggressor Alaska paint scheme. Just like the 1/6's that I have (two), this one flies amazing.
Best regards,
Roberto Zelaya
El Salvador
---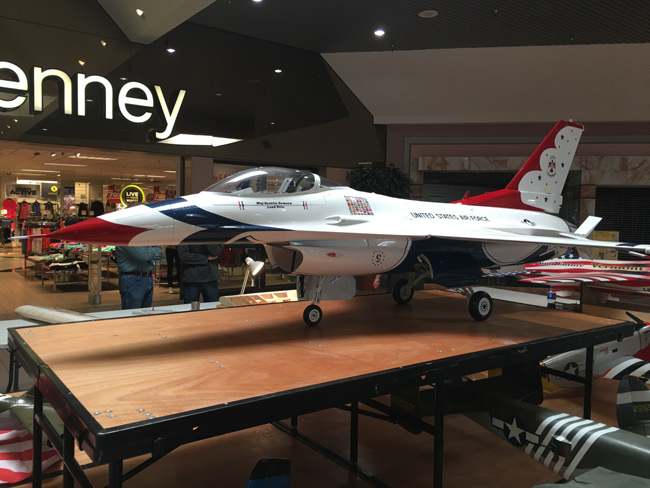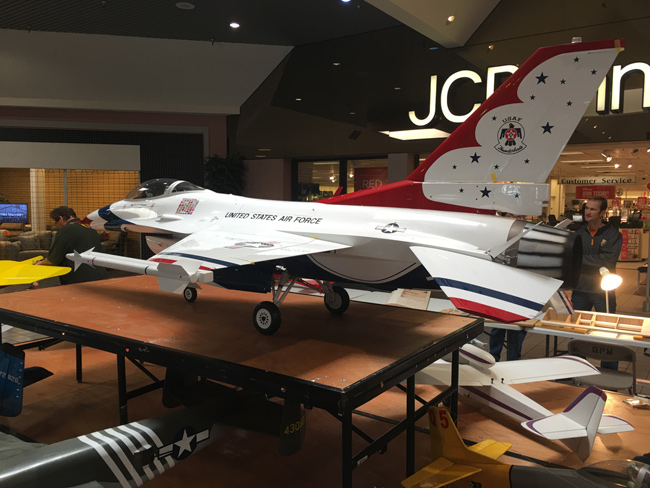 From: Joel Wilson
Sent: Monday, February 06, 2017 12:01 PM
To: Patty
Subject: Mall show
Patty, thank you for getting the F-16 1:5 scale to Iowa. I went to Des Moines and picked up the boxes and drove to the ORCF mall show and within 15 mins had it out of the box and on display. Everyone was blown away from the size, but more about the empirical Quality of the airplane itself straight out of the box. Many commented that it was a Top Gun finish airplane, so once again thank you for you making me look good !!!
Thanks Joel A Wilson
---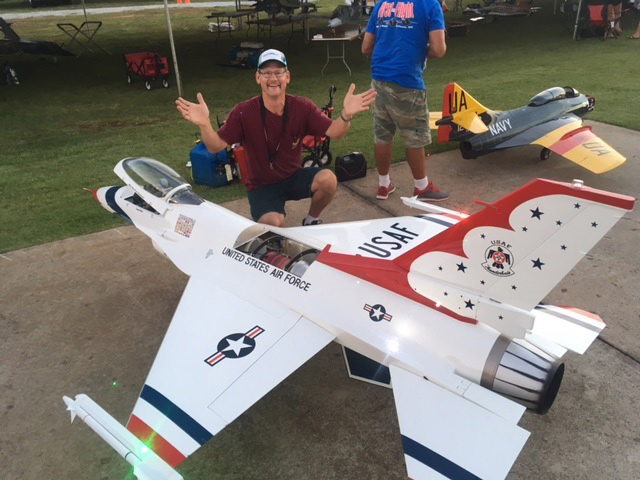 From: Scott Harris
Sent: Monday, October 3, 2016 12:49 AM
To: BVM
Subject: Re: BVM F-16 1:5 PNP
Hi Heather, I've been thinking how I would describe owning/flying the large PNP F16 and not duplicating the others. So here's my response. "With minimal assembly time and thrilling flight performance the BVM PNP F16 is simply magnificent!"
---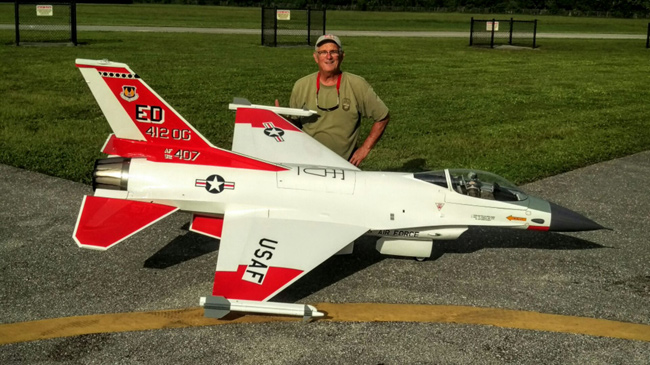 Ritchie Holt is quite pleased with his "Edwards Chase Plane" scheme BVM PNP 1/5th scale F-16. What little assembly that is required was accomplished by Rob Lynch. The model is powered by a JetCentral Mammoth, guided by a Spektrum 18X, and is gyro stabilized by a Cortex. A few very minor control travels were adjusted to suit Ritchie's "style". Look for it at Georgia Jets 22-25 September 2016.
Contact Us
All graphics, photos, and text Copyright 2016 BVM, Inc.
Use of graphics or photos without written permission from BVM is strictly prohibited