Customer Hotshots
click on images to enlarge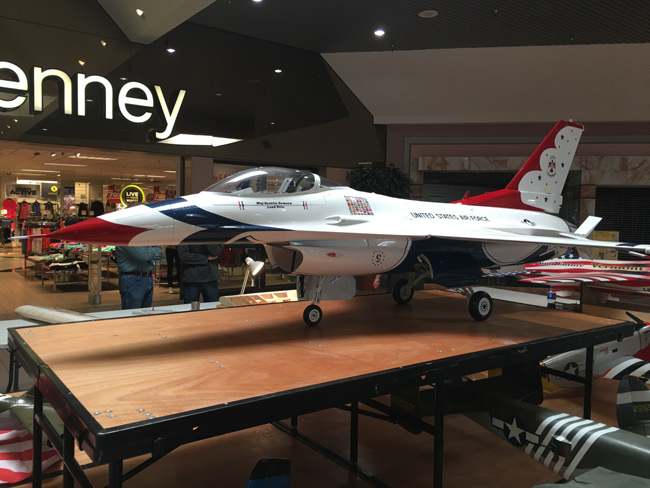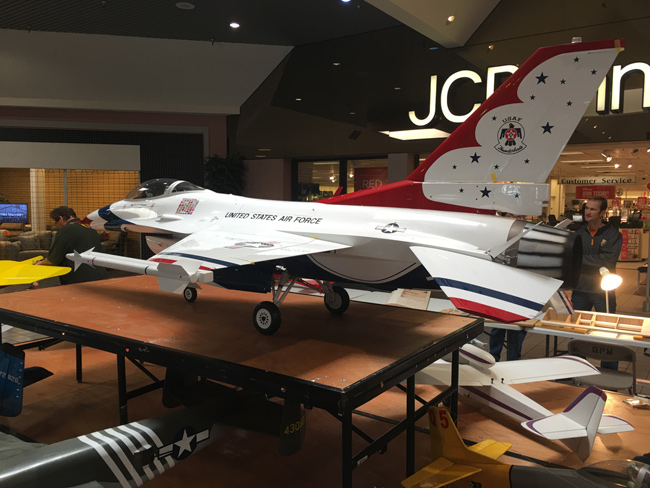 From: Joel Wilson
Sent: Monday, February 06, 2017 12:01 PM
To: Patty
Subject: Mall show
Patty, thank you for getting the F-16 1:5 scale to Iowa. I went to Des Moines and picked up the boxes and drove to the ORCF mall show and within 15 mins had it out of the box and on display. Everyone was blown away from the size, but more about the empirical Quality of the airplane itself straight out of the box. Many commented that it was a Top Gun finish airplane, so once again thank you for you making me look good !!!
Thanks Joel A Wilson
---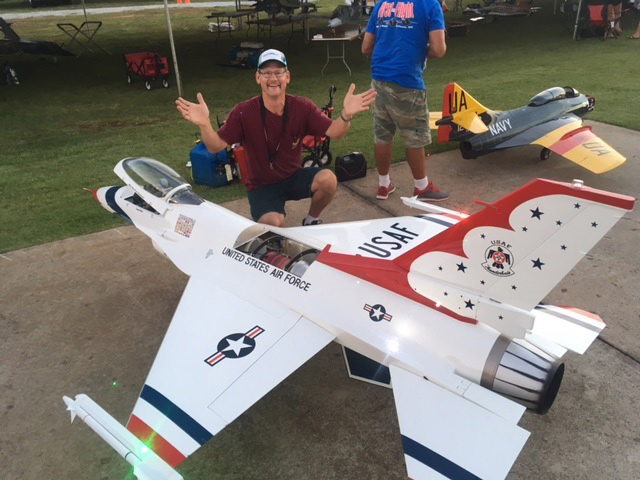 From: Scott Harris
Sent: Monday, October 3, 2016 12:49 AM
To: BVM
Subject: Re: BVM F-16 1:5 PNP
Hi Heather, I've been thinking how I would describe owning/flying the large PNP F16 and not duplicating the others. So here's my response. "With minimal assembly time and thrilling flight performance the BVM PNP F16 is simply magnificent!"
---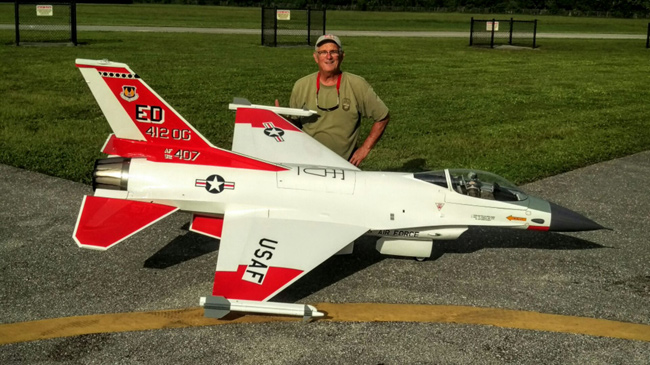 Ritchie Holt is quite pleased with his "Edwards Chase Plane" scheme BVM PNP 1/5th scale F-16. What little assembly that is required was accomplished by Rob Lynch. The model is powered by a JetCentral Mammoth, guided by a Spektrum 18X, and is gyro stabilized by a Cortex. A few very minor control travels were adjusted to suit Ritchie's "style". Look for it at Georgia Jets 22-25 September 2016.
Contact Us
All graphics, photos, and text Copyright 2016 BVM, Inc.
Use of graphics or photos without written permission from BVM is strictly prohibited