Customer Hotshots
click on images to enlarge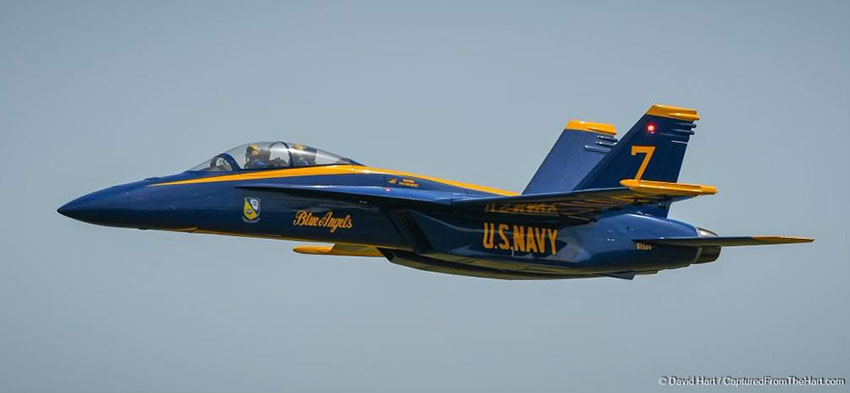 BVM 1:7.75 F-18 owner Randy Ott, Houston, TX. 2022 Top Gun Lakeland, FL
---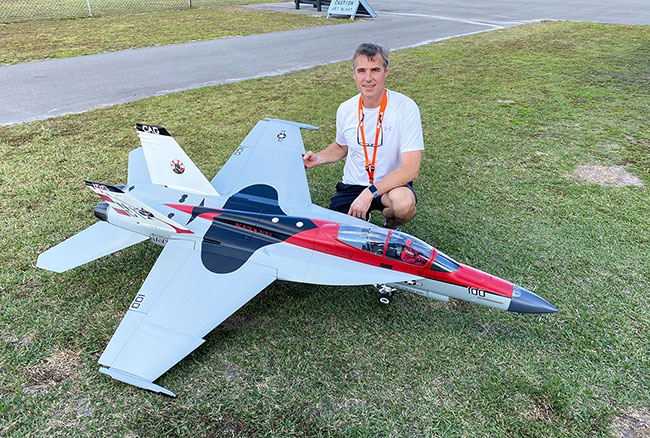 Chad Wrightson from Florida is now a proud owner of this BVM F-18 7.75. He is all smiles after five flights on the F-18. This is powered by a Swiwin 190.
---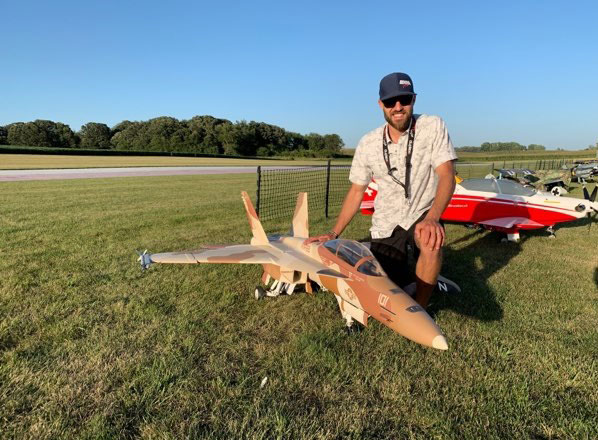 Michael Danielson with his BVM F-18 1:7.75 scale recently attended the NAMFI event in Owatonna, MN.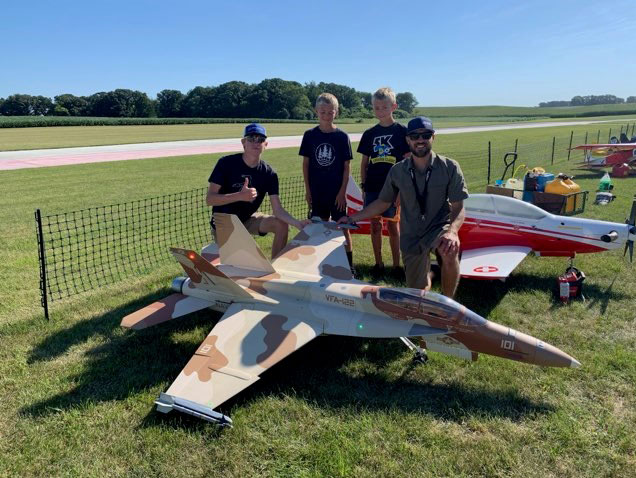 (L-R) Zane, Jacob, Caleb, and Mike
---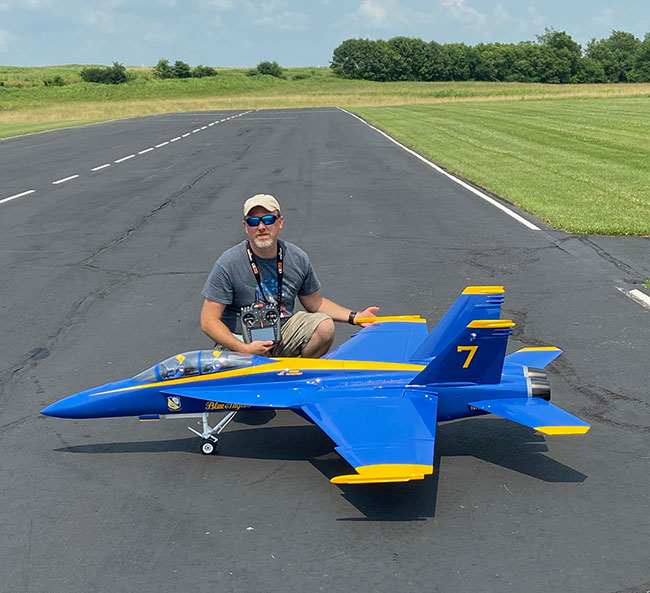 Hi Patty,
I wanted to send along a picture of my 1:7 F-18. You guys did an amazing job on this plane! Hats off to Rob and the BVM team for all the assistance with the maiden at Jets Over Kentucky. I have several flights on it now and it flies amazing. Itís powered by Swiwin 170 with Cortex Pro onboard along with Spektrum IX20 for guidance. Looking forward to my next BVM jet!
Thanks,
Brandon Rust
---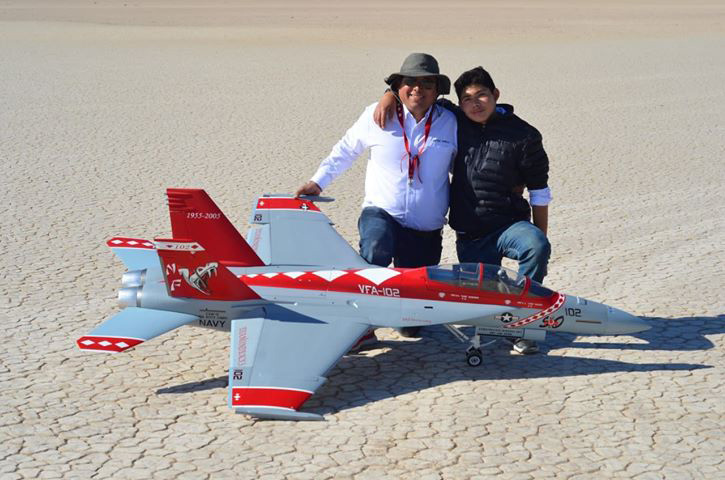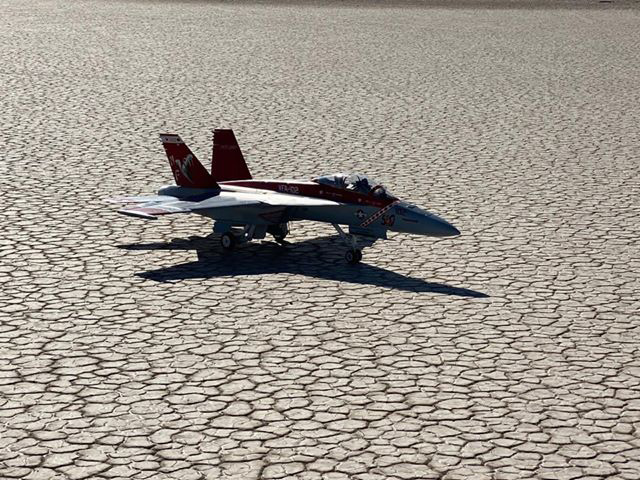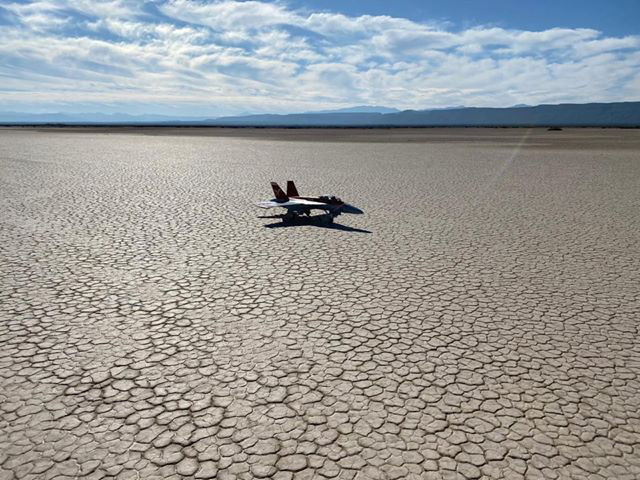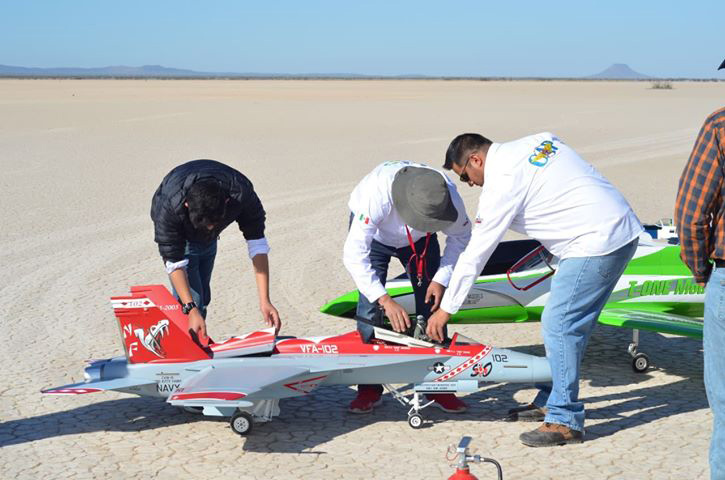 Arturo Espinoza from the golden Saltillo Coahuila Mexico on the first flight with his F-18 7.75 scale. This F-18 is powered by a KingTech 160 V2 turbine and a Jeti DS-24 radio.
---
Hello Patty,

I wanted to send you a photo of my second BVM model. This F-18 1:7.75 scale follows the same great lineage as my 5 year old BVM Cougar. This Hornet is powered with a King Tech K160 G2 and uses a DX 20 for guidance. Also a Demon Cortex Pro on board for the windy days. The Hornet flies faster and maneuvers quicker than the Cougar, but in the end they are both unbeatable models for any day flying and easy for one person to handle. It is the perfect hanger mate for my BVM Cougar.

Thanks again for all the great help the BVM staff is famous for.
Rod Wilkinson
Wasilla, Alaska

---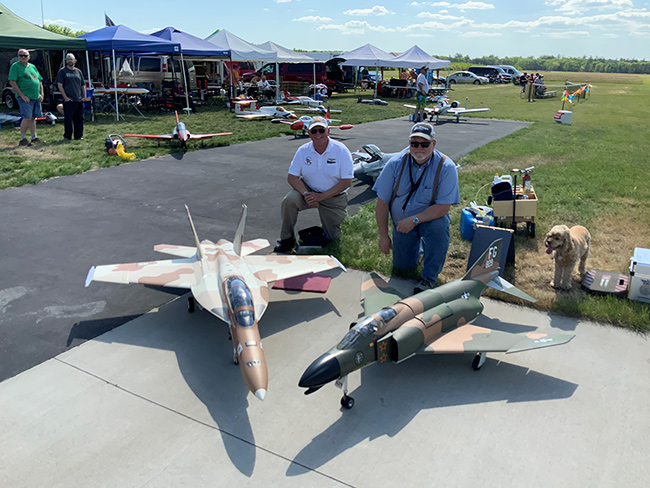 Marshal Emmendorfer and Steve Pully flew together at the Michigan Jet Rally in Baldwin, MI.
Marshal flew the BVM F-18 1:7.75 Scale and Steve flew his ( 15 year old ) BVM F-4.
---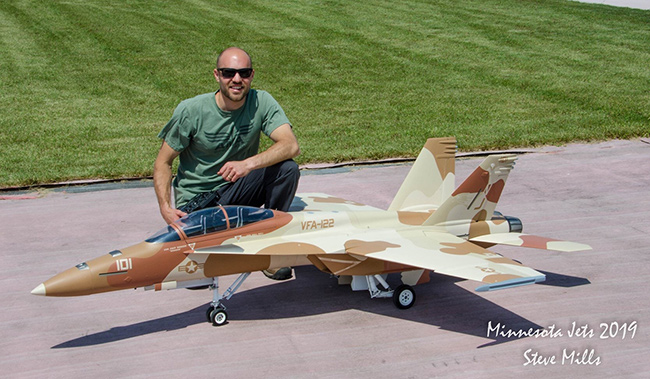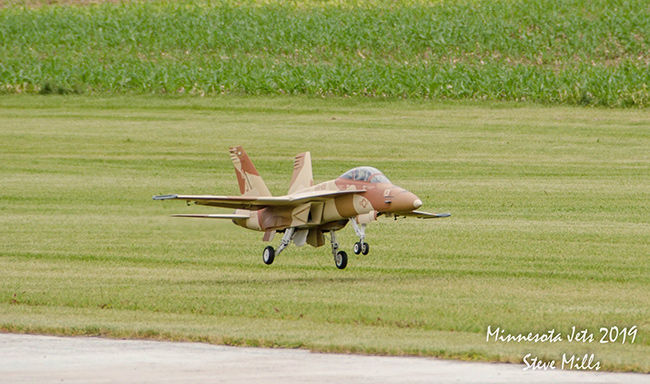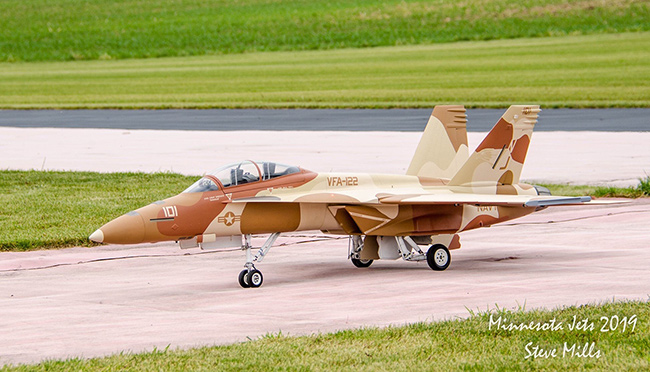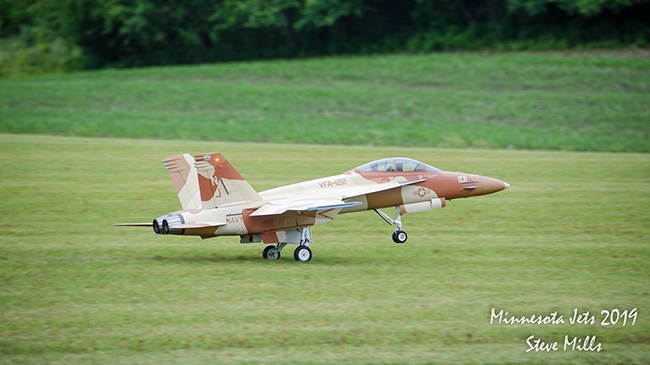 Hi Rob, Heather and Patty,

Here are some pictures of my BVM F-18 1:7.75 Scale PNP this past weekend at MN Jets. This is a great flying model that draws a lot of comments when people get to see it. Thank you for all the continued support providing high quality models and great customer service!

Thanks,
Mike Danielson
---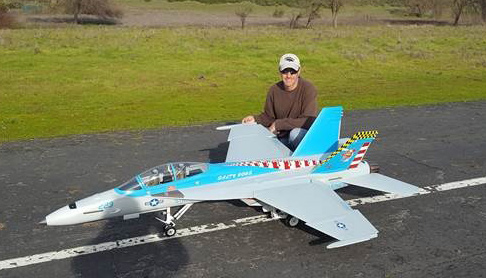 Darren Braun from San Jose, CA is all smiles after the maiden flight this past weekend. The F-18 1:7.75 scale PNP in the Salty Dogs scheme is powered by a KingTech K-140G2.
---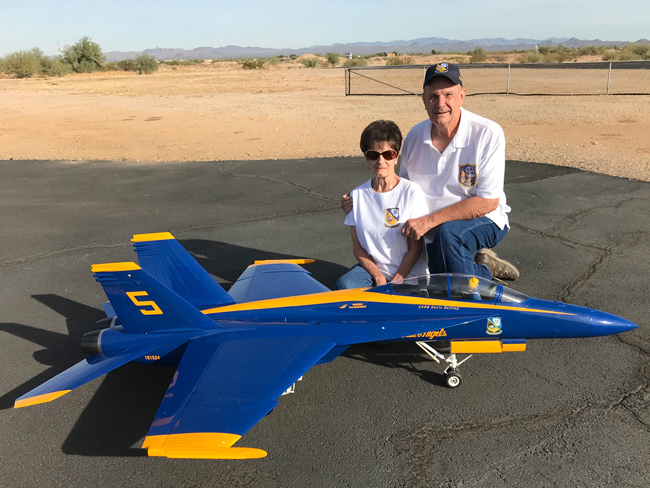 Chris Balling from Arizona with his BVM F-18 1:7.75 scale PNP in the Blue Angels scheme.
Contact Us
All graphics, photos, and text Copyright 2017 BVM, Inc.
Use of graphics or photos without written permission from BVM is strictly prohibited