Customer Hotshots
click on images to enlarge
Dave Evans from Las Vegas and his Go Fly F100. Dave added some under wing tanks and a some rocket pods. He is powering his F100 with a Jetcat turbine and is guiding it with a Jeti radio system and a Cortex gyro.
---
Khalid Naji from Qatar out enjoying his Go Fly F100. Power is from a Jetcentral turbine and is guided by a Futaba 18. Khalid decided to add the mid wing tanks to his F100. He will paint the tanks to the appropriate color. These are the original BVM tanks. Khalid does have a Cortex pro on board, but it isn't active yet, he says that will come later.
---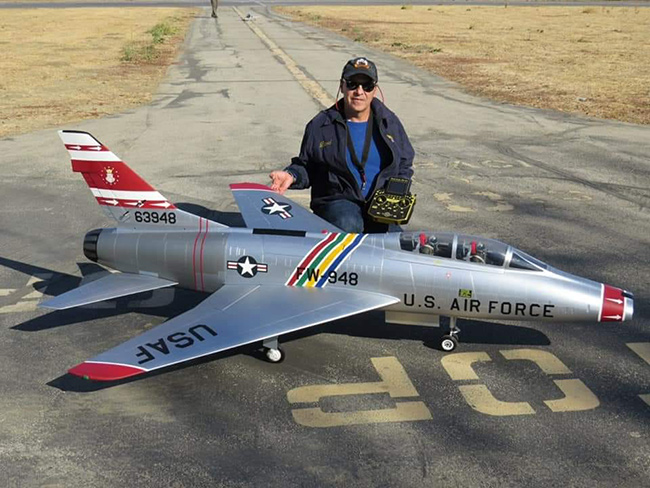 David Soufer after his maiden on his new Go Fly F100. Aircraft is powered with a Jetsmunt 166 turned down and guided by Jeti and a Cortex Pro.
Contact Us
All graphics, photos, and text Copyright 2021 BVM, Inc.
Use of graphics or photos without written permission from BVM is strictly prohibited