Fuel Line Spring Clips

8mm

For: Hi-Flow Fuel Systems

BVM # TA-SR-1018 10 per package $7.95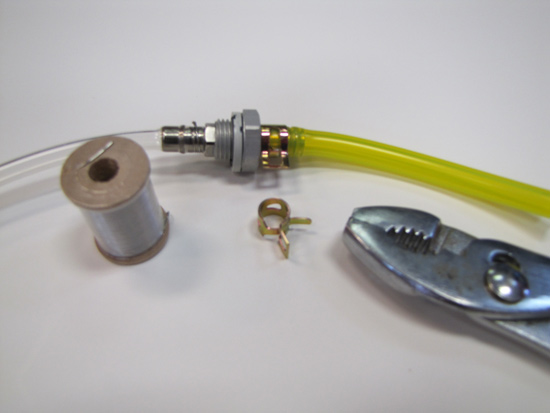 The 8mm clips can be used on most fittings except those inside the fuel tanks. Safety wire (BVM #2800) is used to secure the flexible tubing to those fittings.


Be cautious with the pliers to not pinch the clips more than necessary. Pull test the fuel lines to check for security after the clips are in place.


Click Here for Hi-Flow System Diagram
Click Here for 6mm details

Contact Us
All graphics, photos, and text Copyright 2016 BVM, Inc.
Use of graphics or photos without written permission from BVM is strictly prohibited.