Jet Foam Cradle Instructions
Jet-Foam Cradles
For ease of assembling and transporting your jets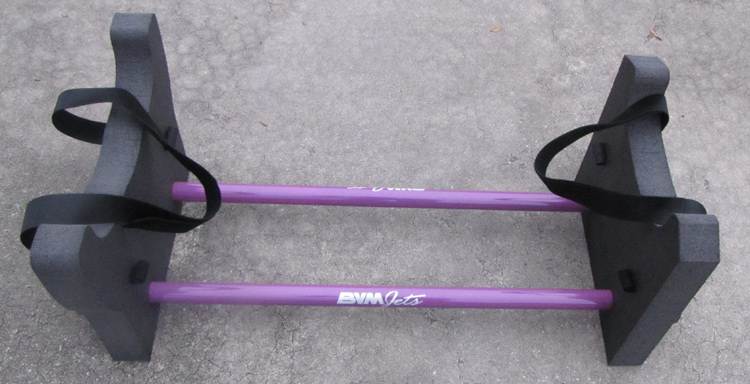 Jet-Foam Cradle Instructions

Made in the U.S.A. with BVM Jet-Foam
The Jet-Foam Cradle will not scratch or dent your model, but gently hold and "cradle" it while you are working on it in your shop or assembling / disassembling it at the flying field. The Velcro straps are handy for some modeling tasks such as installing the wings and transporting the model in a van or trailer.
Extra Velcro Strap
For holding the stand and model during transport, use extra 1-1/2" wide Velcro strapping 12 ft. length
BVM # PA-SR-0079 Price $24.95

Contact Us
All graphics, photos, and text Copyright 2018 BVM, Inc.
Use of graphics or photos without written permission from BVM is strictly prohibited.