Addendums | Electric Retract Conversion | Pricing | Bandit Flap Settings | Jet-Foam Cradle | Electric Retracts Flight Operation Procedures | Convert Existing Electric Motors to Xicoy | Latest Instructions Dated January 2016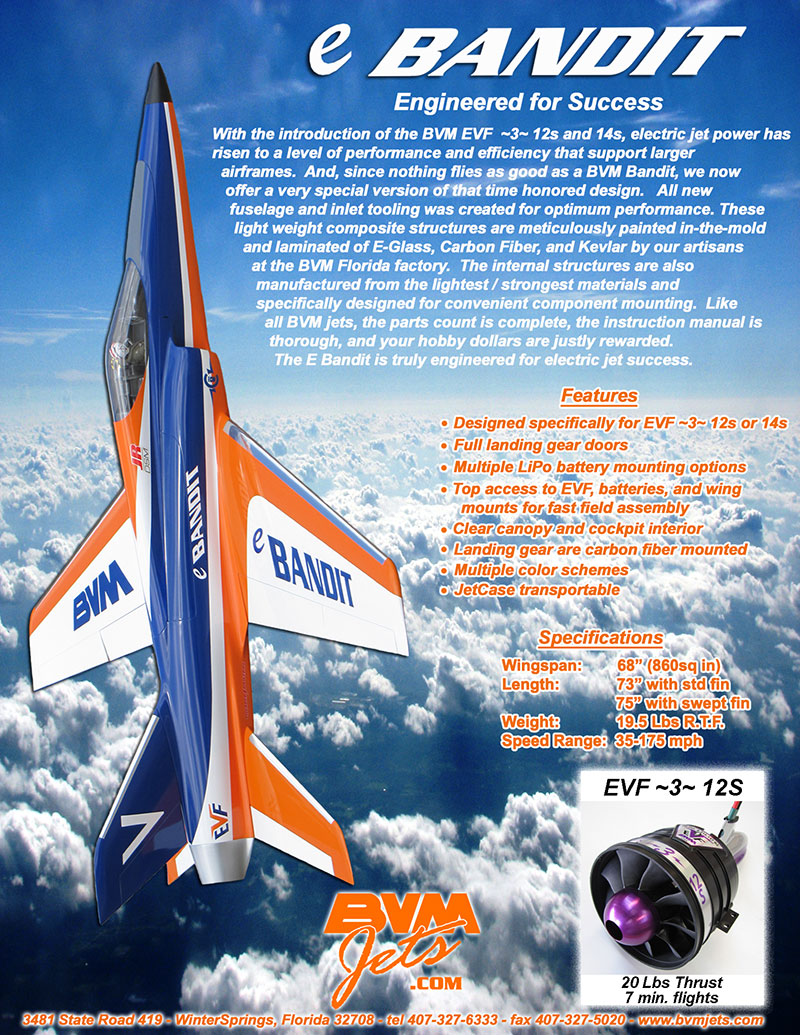 In-Action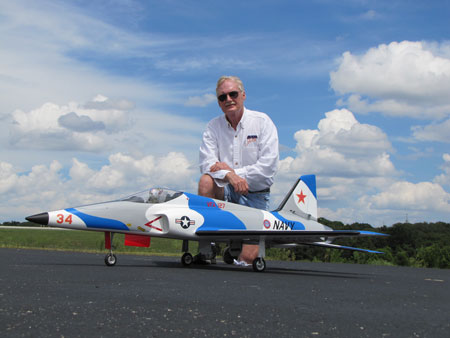 eBandit Navy Camo Scheme
My New Favorite Jet
We used this second "in-house" sample to fine tune the instructions and parts packaging of the eBandit ARF. The eBandit Camo (Navy or Airforce see color schemes) is delivered with all of the insignias and nomenclature you see here. There is some internal parts installation required but all of the paintwork is accomplished at BVM. The 78 page manual guides you through every step of the assembly and operation.
The maiden flight of our 2nd eBandit occurred on 5 Sept. 2010 with the Florida temps in the mid 90's. Using the ThunderPower 65c 7700 mAh batteries to power the EVF 12s unit, the 7 minute flight went perfectly. One click of right trim, two clicks of up on the JR 12X radio and this jet was ready for E-Jets Ohio. You can expect the same from this latest BVM product because the tooling is Grade A.
See more eBandit In-Action click here
Airframe Components

The airframe tooling, structure, and finish is a combined effort of BVM USA and our Thailand counterpart's laminating, painting, and finishing capability.
Every eBandit is quality controlled at our Florida facility and then packaged with BVM hardware, plans, and absolutely complete instructions.
A crystal clear canopy, molded cockpit deck and instrument panel are standard. Assembly of internal parts is required.
Very Special Parts
Only BVM offers this kind of completeness in a jet kit. Besides being very light and strong, each of these Carbon Fiber fittings serve a special function in making your eBandit easy to assemble and maintain.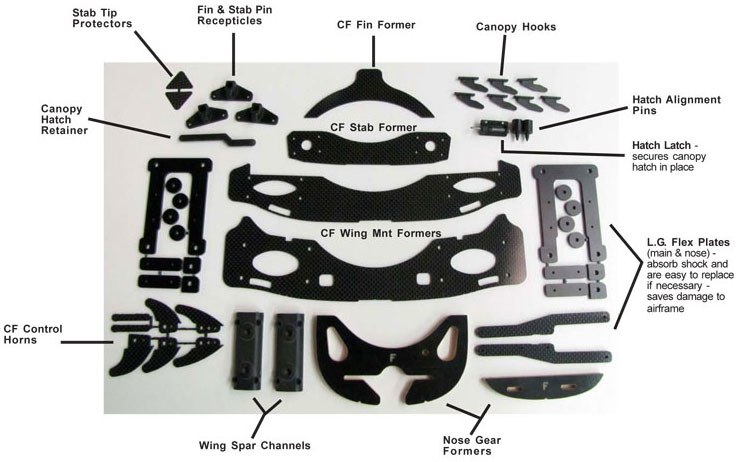 Top Side Access
For easy and quick field assembly
| | |
| --- | --- |
| | |
| Radio components, nose retract unit, and a LiPo power pack are accessed through this opening when the canopy hatch is removed. | With the main powerhouse hatch removed, you have complete access to the EVF and the other LiPo power packs. Even the wing retention screws are set from this top access. Thus, no need for a bottom hatch. |
Undercarriage - Strong, Light, and Complete

Air Blue

E Blue

Down & Locked Driver with Xicoy Adaptor

You can choose to equip your eBandit with a pneumatic landing gear system or for an "All Electric" model, BVM offers the latest in electric operated landing gear and sequencing control system.
The same Durostruts, "V" Lite wheels, BVM "O" Ring Brakes, and the E-Brake V2 are utilized for either system.
Electric Retract Conversion
Electric Retracts Flight Operation Procedures

The Benefits

• Zero throttle lag and zero residual thrust: makes landing an electric jet easier than a turbine jet, especially in a crosswind.
• No turbine wavier needed.
• Minimum support equipment necessary - bring spare batteries and a charger for more flights.
• No vibration to wear components out.
• No liquid fuel to saturate the inside of your model.
• Low heat environment.
• Very difficult to damage the motor, low cost motor repair or replacement.
• 160+ mph performance.




The Convenience

The e Bandit ARF will fit into some SUV's with the wings attached. Of course, the plug-in wings and top access allows easy removal for more compact transport and storage.

And, if air travel allows you to enjoy attending certain important events, the e Bandit ARF can be safely transported in the BVM JetCase.
eBandit Servo List - click here to view the PDF file
| | |
| --- | --- |
| Fly Navy Centennial | Hi-Viz Orange/Aluminum |
| | |
| | |
| | |
| | |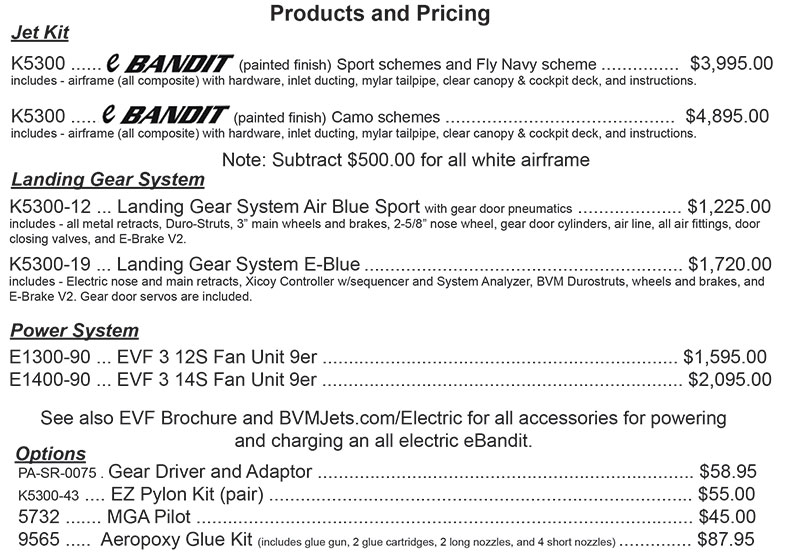 Contact Us
All graphics, photos, and text Copyright 2016BVM, Inc.
Use of graphics or photos without written permission from BVM is strictly prohibited.