Touch-Up Paint | Central Control Unit (CCU) Instructions | What is Go Fly Gold?

BVM F-18 1:7.75 Scale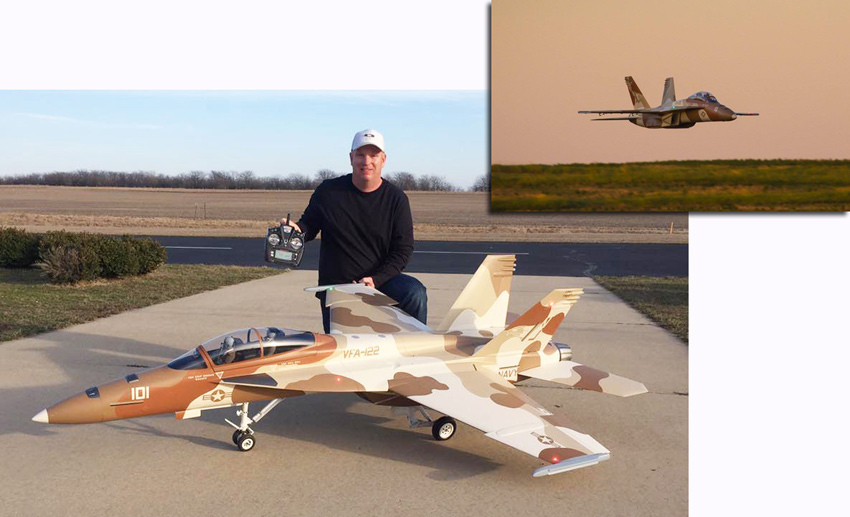 PRICE $5,599.00
Introductory Price
includes freight shipped within the USA
Specifications

Length:
Wingspan:
Weight:
88"
67"
34 Lbs
Turbine Engine:
Channels Required:
Gyro:
30 - 36 #
12 - 15
Optional
The shock absorbing landing gear is grassfield proven.
.
Special Features Installed

Central Control Unit (CCU)

Landing Gear w/Trailing Link Struts and Air System

Digital High Voltage Metal Gear Train

Servo Extensions and Linkage Rods

Navigation & Landing Lights

Fuel System

Doublewall Stainless Steel Thrust Tube

BVM Air Fill Valve

Air Tanks
Items Needed To Complete:
Available from BVM
(2) BVM # VU-7304EXB-EC3 - HiCurrent EXB 3000 mAh w/EC3
OR
(2) BVM # TP4000-2SPXRX - ThunderPower RX 4000mAh 2-Cell/2S 7.4V
(1) BVM # 6044 - BVM Ultimate Air Trap

12 Channel Receiver minimum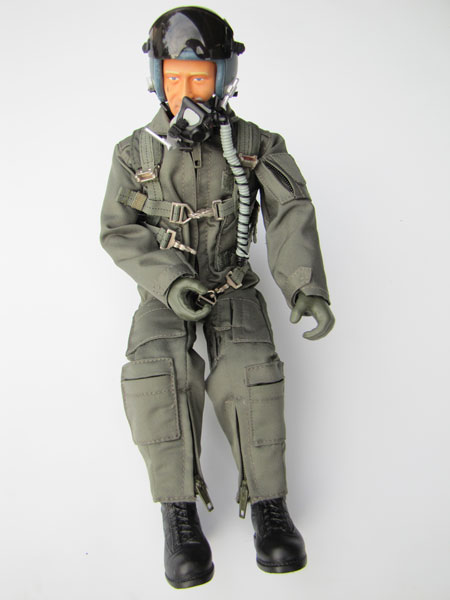 Warbird Pilot - Modified $79.99
BVM # V-WB-10"/8 Jet Pilot
Engine Choices
Your choice of 30 - 36 Lb turbine
Call BVM for combo pricing.

Optional Gyro
NOTE: BVM prototype was flown without a Gyro.
Of course, a properly set-up Gyro smoothes things out especially in the wind.

#V-DA-BD-CORTEXPRO Bavarian Demon Cortex Pro $299.00
List of Adhesives/Lubricants: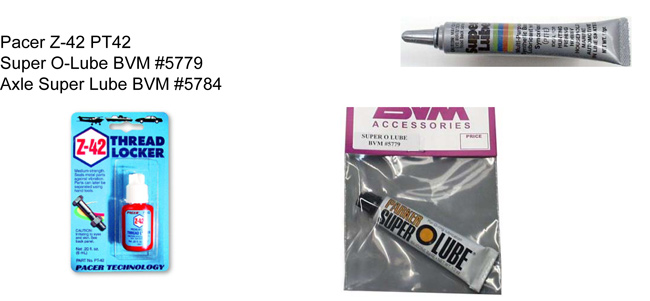 | | |
| --- | --- |
| | |
| HeatShield BVM #PA-MA-1940 | BVM Dry Lube BVM #1947 |
#K3300-09
Blue Angel

#K3300-03
Black Aces

#K3300-10
Salty Dogs

#K3300-08
Bounty Hunter

#K3300-06
Navy Aggressor

#K3300-01
US Navy Diamond Back

#K3300-07
Jolly Rogers
Customer Hotshots
click on images to enlarge
Hello Patty,

I wanted to send you a photo of my second BVM model. This F-18 1:7.75 scale follows the same great lineage as my 5 year old BVM Cougar. This Hornet is powered with a King Tech K160 G2 and uses a DX 20 for guidance. Also a Demon Cortex Pro on board for the windy days. The Hornet flies faster and maneuvers quicker than the Cougar, but in the end they are both unbeatable models for any day flying and easy for one person to handle. It is the perfect hanger mate for my BVM Cougar.

Thanks again for all the great help the BVM staff is famous for.
Rod Wilkinson
Wasilla, Alaska
Contact Us
All graphics, photos, and text Copyright 2018 BVM, Inc.
Use of graphics or photos without written permission from BVM is strictly prohibited