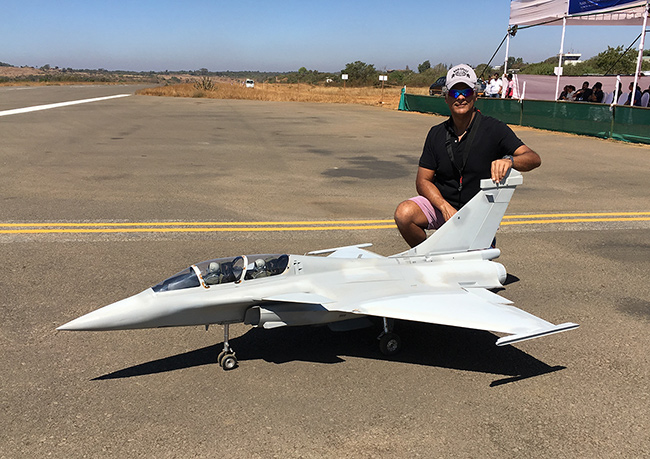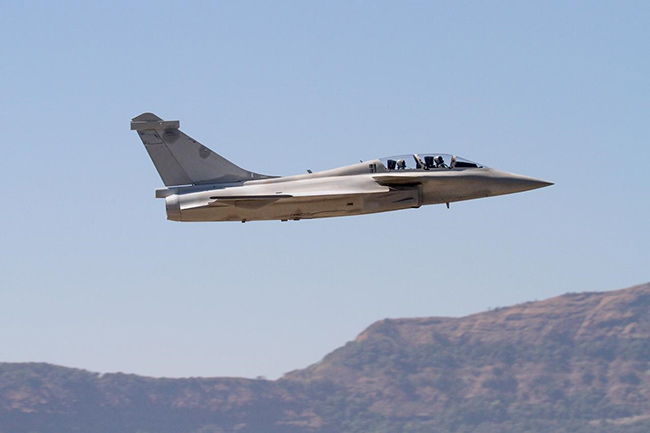 From: Chaitanya Makhija
Sent: Monday, February 18, 2019 1:45 PM
To: Patty
Subject: Rafale
Hello Patty,


Finally test flew the Rafale after a very long wait, the Rafale flew typical BVM style, predictable and reliable. Stock throws and CG was perfect. One of the best jets I have flown until date which was at our annual meet and it did generate a lot of interest in other BVM jets.

Flown in primer, JetCentral Rhino 200 turned out to be a perfect combo. Will start the paint and finish process after i am done with the Ultra Bandit build.

Regards
Chatty
---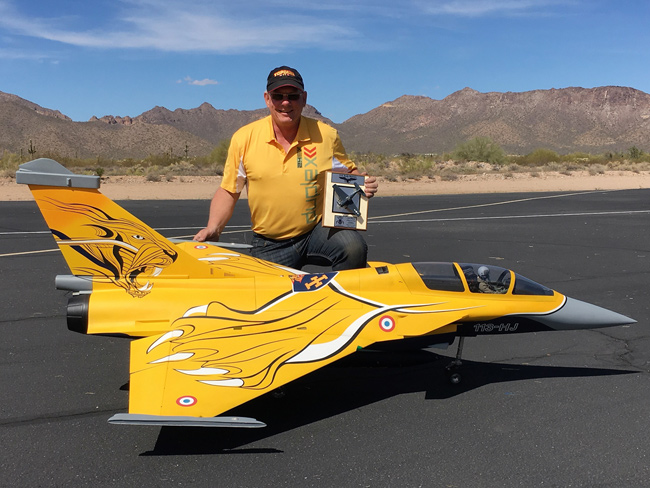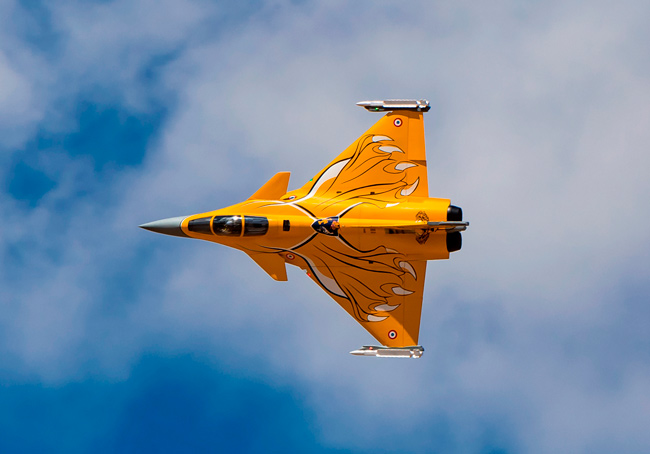 From: Jim McEwen
Sent: Monday, March 19, 2018 2:54 AM
To: Heather@bvmjets.com; Patty@bvmjets.com
Subject: Rafale Update
Greetings,
I just wanted to send you an update about my BVM Rafale. It was originally built in 2004 by Craig Gottschang and painted two-tone grey by Larry Kramer. Craig flew this Rafale to 1st Place in Pro-Am Sport at Top Gun 2005.
I purchased the plane and competed with it in my first Top Gun in 2014 and at various jet meets around the country. The two-tone grey was a bit tough to see for my (old) eyes, so I recently repainted the jet in a Tigermeet scheme for improved visibility and fitted it with a modern Kingtech K210 turbine. This past weekend, I took 1st Place in the Advanced Category at the Gunsmoke US Scalemasters qualifier in Mesa, Arizona - see attached photo.
I absolutely love my BVM Rafale; it flies superbly, is very forgiving, goes where you point it, and looks great getting there! It's 14 years old and is still winning awards. That just goes to show that BVM kits are the finest quality. Not only are your jets Engineered to Win, they are also Engineered to Last!
Regards,
Jim McEwen
---
From: John Redman
Sent: Thursday, November 12, 2015 2:16 PM
To: modelers@bvmjets.com
Subject: Fw: Rafale refresh
Hello Bob and staff,
Just finished a refresh on an older twin powered Rafale. This model was Kent Nogy's "JR" Rafale from many years ago. Twin JetCat P90-RXi's provide the push, everything else is BVM. It flies great and I continue to enjoy each and every flight. I painted the model in a fantasy Aggressor Grape scheme. This scheme is an older scheme used back in the late 1980's on the F-16 I crewed at Nellis AFB in the 64th Aggressor Squadron. Markings are from Jerry at Pro-Mark. Everyone loved the new paint job and she looks great in the sky. I hope you enjoy the pictures. My dMia' also known as "JetDog" on the flightline is seen sitting next to the bird on the ramp.
John
---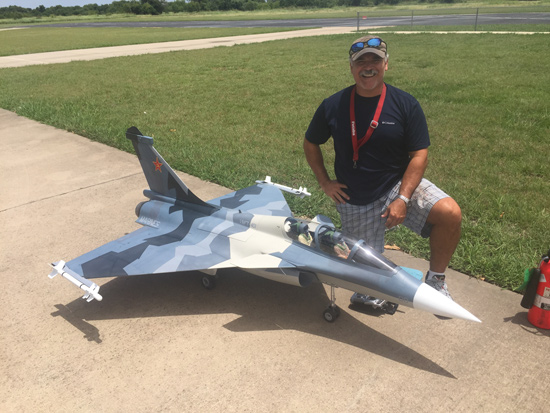 From: Buck Garza
Date: July 8, 2015 at 9:41:13 AM CDT
To: Heather@bvmlets.com
Subject: Bucks new ride
Heather,
I've attached a few pictures after my first flight and wanted to send a short note to say thanks to everyone for another fantastic project. The Rafale was a pleasure to construct and looks /sounds awesome in flight with a JB220 for power. A couple units of up trim and like a well rested thoroughbred she was itching for me to loosen up the reigns. I am looking forward to more flights soon.
Cheers,
Buck
---
From: BABAR SIKANDAR
Sent: Monday, May 03, 2010 12:53 PM
To: BVM
Subject: BVM RAFALE
Hello Heather

I am BABAR SIKANDAR from Pakistan with my BVM RAFALE B01 POWERED BY JET CAT P200 SINGLE ENGINE, I would like to say hear this is one of the best scale flying jet I have ever flown and yet its so easy to land and assemble on the field I am sure customers wont be disappointed if they buy this machine, its truly amazing.

Regards
BABAR SIKANDAR
KARACHI,PAKISTAN
---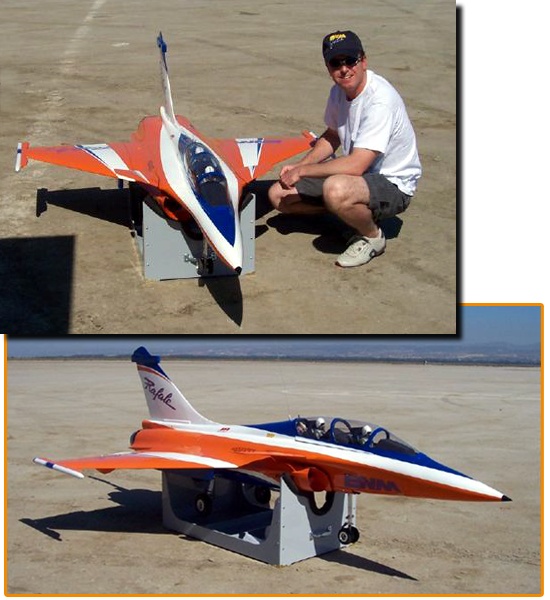 Zenon Pierides of Cyprus is the proud new owner of the BVM Factory demo Rafale. Zenon installed a JetCat P-200 to power the Rafale and is finishing his Super Bandit and KingCat.
---
Jack Diaz of Caracas, Venezuela has finished this Rafale B-O1 with a camoflauge color scheme from an artist's rendering of a proposed Rafale paint pattern. Twin JetCat P-120's provide plenty of power.
---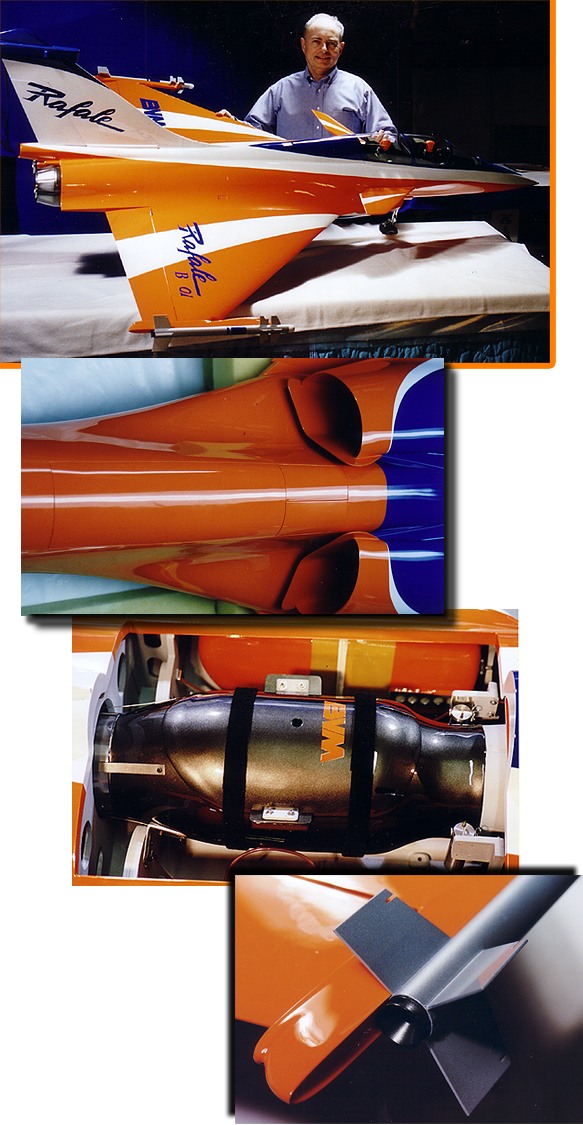 BVM Rep Ad Clark (Kalispell, MT) built this classy single engine powered Rafale for Jon Payne of southern California. Ad is known to pay attention to detail and it is evident by these photo's.
---
David Soufer (left) had BVM Rep Paul Bageman (right) built and finish his new single engine Rafale B-O1. This photo was taken after the intitial test flight. David's Rafale uses an AMT Olympus for power.
---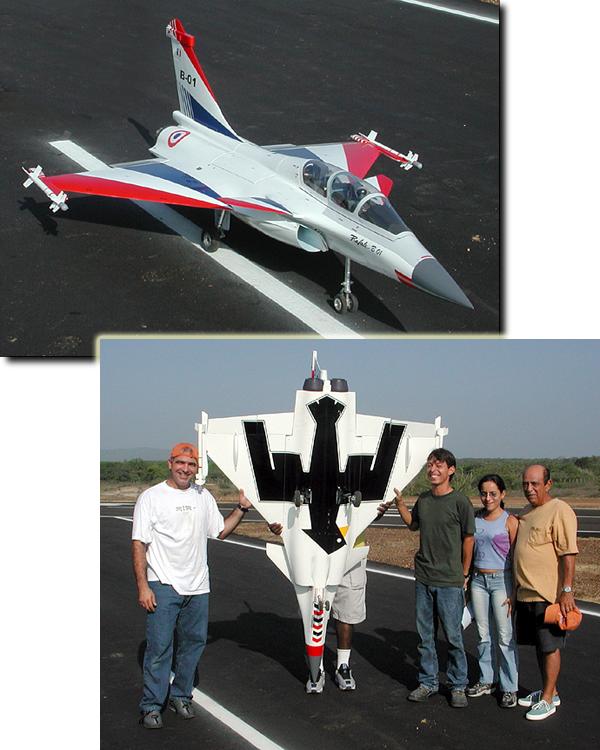 Christian Daes of Barranquilla, Colombia is serious about jets. His latest BVM jet is the Rafale B-01 powered by a JetCat P-160. The builders of the Rafale and all of Christian's aircraft are Alfonso "canario" Manjarres, Kira Yudex (painter) and Humberto Yudex (shown above from left to right).
---
Buck at play



Buck Garza of San Diego, California enjoys flying a new "sporty" Rafale and recently won the Best Flight Performance at the Best in the West Jet Rally. An AMT AT-450 provides the push and a Tamjets smoke system adds to the overall display.



Buck is ably assisted by fellow "Tailhooker" Paul Bageman at the Best in the West event. The Rafale will soon have a "Killer Cockpit" installed and a few wingtip missiles to complete the affect.
Buck at work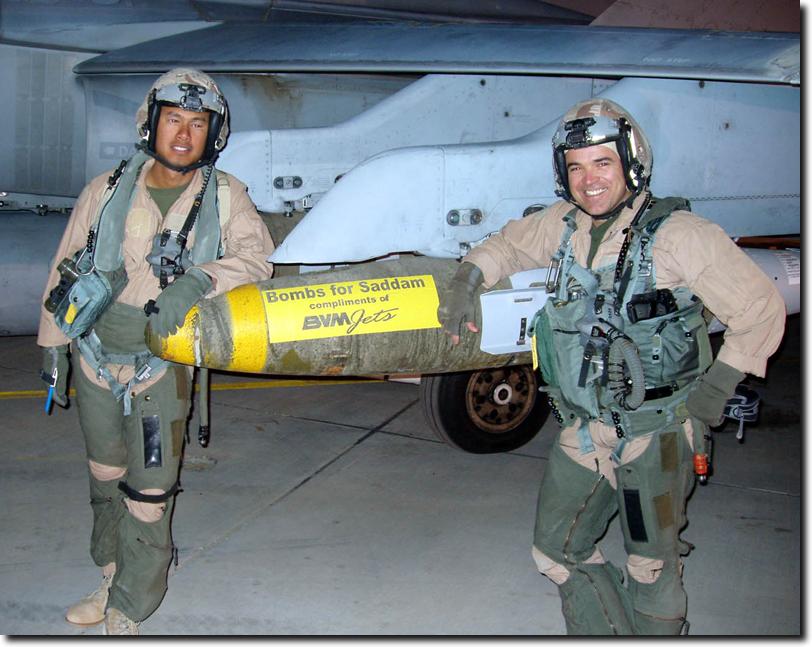 When we heard that Major Buck Garza of the United States Marine Corp (right) was headed to the Middle East for a temporary duty assignment with his former squadron mates, we made a call to Jerry Caudle at Pro-Mark. Buck happily reports that although he didn't have time to apply the paint, Jerry's stick-on, paint through vinyl mask has been successfully flight tested at .95 Mach on his F-18D Hornet.



We are all so grateful to Major Buck Garza and his comrades for a job well done.

Contact Us
All graphics, photos, and text Copyright 2016 BVM, Inc.
Use of graphics or photos without written permission from BVM is strictly prohibited.